Finding and Buying a home in Orlando
So you're currently in the market for home property in Orlando? Now is a great time to buy, but of course just about any time is a good time to buy if you find the right neighborhood, have the right mortgage, and most importantly, find the right home. Any times a good time to buy the right home!
As in Orlando Realtor it is my job to find the best home for the lowest price meeting all your search criteria. Let me do the work for you and showcase only the most perfectly matched homes. As your dedicated buyer's agent it is my job and passion to find the right home and negotiate for your terms.
Your interests become my goals.
Buying a home should be fun and exhilarating and not a stressful or anxious time. Especially if you're a first-time buyer, this experience is one you probably won't forget. Because this is one of the more expensive investments yo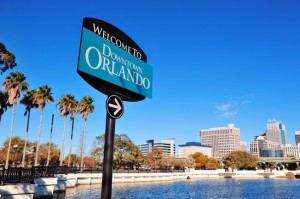 u'll ever make it's important to find an agent that you enjoy working with and has your best interests at heart.
I love the Orlando area and have lived here since 1995. I have helped folks buy and sell homes in the Orlando area since 2005 and my strong negotiation skills coupled with market knowledge and upbeat personality gets the job done quickly and efficiently.
As your buyer's agent I can help you buy and negotiate and close on any home or property in the entire Orlando and Orange County area, regardless of who the listing agent is. Using a buyer's agent is a smart investment move knowing that my interests are for you and not the seller of any one particular property. One of the best parts about using a buyer's agent is that it's completely free! You pay nothing to allow me to find the best home for the right price.
There are dozens of available listings around the Orlando area; from single-family homes, condominiums and duplexes, and short sale listings. These Orlando short sales offer a great home at a discounted price that often are in need of some cosmetic repairs or updates. But you never know, a seller occupied homeowner is just as likely to deny repairs at the bank. The best thing is to find a home in a neighborhood that you love for the price that's right and then negotiate on the terms.
The process to home ownership doesn't have to seem like rocket science. Click here for an easy road map to buying a home in Orlando.