Considering selling your Central FL area home?
Selling in today's market takes more than a clean house and a few flowers out front. Buyers are picky and your competition steep. Without the right agent to back you and market your home and the tools necessary to rise above your competition, you may find yourself chasing the market down and end up close to foreclosure.
First you must determine why you are selling.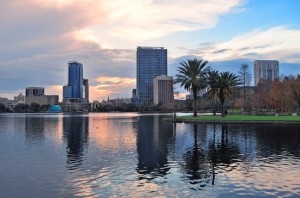 If you are selling because you must sell due to missed mortgage payments or inability to make future ones, time is of the essence and you must contact your lender immediately for options. The longer you wait the closer you get to foreclosure. Lenders may be willing to short sale your home or lower mortgage payments or a refinance. Without contacting them the unknown is scarier than dealing with the reality.
The options for those that are facing foreclosure or short sale may be more positive than you first think. Contact your lender or have your agent contact them immediately for options and programs that can either save your home and/or your credit.
Sell My Central FL Home – Home Selling Strategies
If you are selling due to a family dynamic or job change, timing is also of the essence whereas you may need to move soon to accommodate your new living situation. This is not the time to be a fake seller and wait and see what the market will do. This is the time to state your home for selling and price it right the first time.
If you are considering selling only because you saw that great home down the block that you might consider buying in the future, and just want to see what your home will sell for, this is not the market for you. You may be forced to sit on the market for several months bringing down the price far lower than you are actually willing to go. Serious sellers can appeal to buyers in this market. People are buying and sellers are selling; knowing how serious you are is up to you.
When you're ready to sell I can help you price the home right, give pointers and advice on repairs or how to stage your particular home for today's buyers. Remember, I work with a lot of buyers and I may have the buyer specifically ready for your home. Trusting your agent is just one step in getting your home sold. Let me help you sell your Orlando home today.