Clermont Florida Real Estate
Clermont Florida
is located in Lake County just west of Orlando and is home to roughly 30,000 residents. Known for the Florida citrus Tower, Cler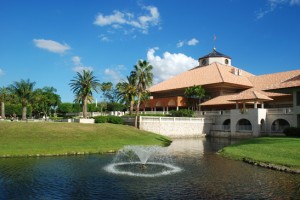 mont offers one of the first constructed landmarks in the state of Florida celebrating its 50th anniversary in 2006. This historical town doesn't change too much over the years but offers a great place to settle down or to raise a family.
The city itself encompasses about 11 1/2 mi.² and offers dozens of little lakes in the city limits itself as well as Lake Minneola and Lake Minnehaha to the North and South. Downtown is located on the land bridge between these 2 Lakes and Hwy. 50 runs directly through. This is ideal for a straight shot to the Florida Turnpike which takes you to downtown Orlando area
Currently there are hundreds of homes for sale in Clermont Florida.
Starting at just $30,000 for some short sales and foreclosures, prices can reach into the $800,000 to $1,600,000 price range depending on waterfront property and size.  Properties in Clermont stretch from Highway 91 which is the Florida Turnpike to Lake Palatlakaha on the West side of the city. Homes in Clermont reach as far south as  Flat Lake which is quite close to Lake Louise. There are dozens of subdivisions and quiet neighborhoods around Clermont.
This is a wonderful place to call home and if you're considering purchasing a home in Clermont Florida I urge you to start your search here or give me a call for more details on this fabulous community.
Just Listed Clermont FL Real Estate
More on Clermont: