Looking for a guaranteed good meal in Clermont, Florida? Then, try one of the below five eateries sure to tickle your taste buds and put your tummies at ease. You'll find everything from Italian to Seafood on this quick list of favorites.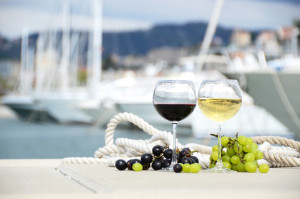 1) Corelli's chef has more than 30 years of experience, using traditional recipes with only fresh, quality ingredients, and prepares each meal one at a time with attention to every dish.The atmosphere here is casual, decorated with Italian artwork and signed movie posters, Corelli's Italian Restaurant offers both a family-friendly and an intimate atmosphere. Be sure to try the Stuffed Shells. Eat in the dining room, order out, or have it delivered to your home or business.
2) Lilly's on the Lake is a Caribbean beach front restaurant on the southern shore of Lake Minneola. Located in the historic district of Clermont, Florida between the downtown Public Park and the public boat launch, this restaurant is about 5,000 square feet with both indoor and outdoor patio seating, a private room for small gatherings and an indoor/outdoor bar. Lilly's on the Lake is your hometown restaurant.
3) Troy's Cuban Deli is the place to experience, fresh and authentic Cuban cuisine. You'll love the casual dining experience that makes you feel at home!
4) Sarah's Greek Cuisine and More is tucked into Cragin Crossing south of Clermont. This is a family owned and run restaurant. Stopped for lunch and order spanakopita. The service is also exceptional!
5) Clermont Fish House is a family owned, British fish and chip joint. The haddock and cod are definitely superior to the flounder and priced accordingly. The portions are very large and the fish is crispy and not oily. The service is most excellent and the prices are reasonable.