My Neighbor's House is Listed Below Market Value..Will That Affect the Value of My House?

In our crazy real estate market, we often see a wide range of list prices within the same neighborhood.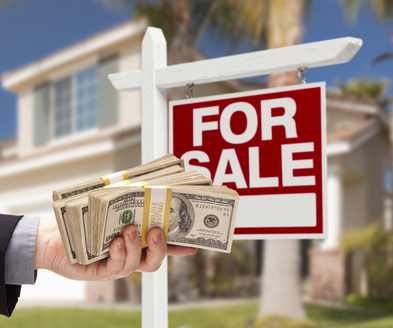 Why is that?

There are many factors that go into pricing a home properly;

-Age, square footage, lot size, the number of bedrooms and baths, upgrades.
-The motivation of the seller. This is a big one. Some sellers know how much their home is worth and opt to price it lower than market value to sell quickly. They may also price it low to start a bidding war.

Once you decide to sell your home, rather than browsing on the internet or talking to your neighbors, call a local real estate professional and get a market analysis which would show you a fair market value of your home. You can also hire a licensed appraiser to get an appraisal which you would have to pay for.

Once you are ready to list your house for sale, focus on preparing your house to show well and be sure to price it just right to get it sold quickly and for the most profit within the market range. Don't think too much about your neighbor's house being listed below market value. Will that affect the value of your house? NO! What's important is the sale price. I've seen homes sell $10,000, $20,000, $50,000 over list price. It happens!

So, how can you make sure your house for sale is priced right? When pricing your house, there are several things you must pay attention to and your real estate professional will guide you but here are some;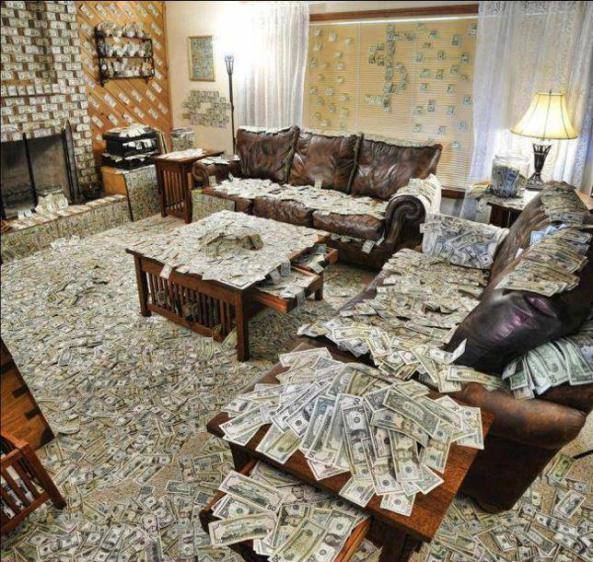 -Do not base your list price on how much you paid. If you purchased your home when the market was different than it is today and paid considerably higher, you should still stay within the market range when pricing your house. Buyers don't care how much you paid for it, they're looking at what it's worth in today's market.

-Study the market. Forget what uncle Joe who lives thousands of miles away sold his house for, you are in a different market. Real estate is local. One of the biggest mistakes home sellers make is to take advice from friends and family. They mean well but they're not the professionals who sell homes on a daily basis.
Know what's selling in your neighborhood. Your neighbor's home that's priced higher or lower than yours may be completely different than your house. Be sure to compare similar homes to yours. That additional thousand squares will make a huge difference.

-Don't list your house to test the market. If you truly want to sell your house, you can't afford to play games. Don't list it $100,000 above market value and expect to receive offers. Today's buyers are savvy and they know exactly what your home is worth because their real estate agents show them all the sold comps. Forget about receiving offers, you won't even get anyone to preview your house. You want to attract buyers, not push them away by grossly overpricing your house.

-Don't expect to cash in on all your updates. Is your house comparable to other homes in your neighborhood? When you decided to import your tiles from Italy and paid $50,000 and added that beach entry pool which cost over $100,000, were you thinking about return on your investment? If an average home is selling for $200,000 in your neighborhood, it will be very difficult for you to get $300,000 for your house unless you find a cash buyer who absolutely loves your house and doesn't care about all the comps. Remember, everyone's taste is different.

-Price reductions that won't make a difference. Your house is on the market for a couple of weeks with no lookers and no offers and your agent suggests a price reduction. The best you can do is to reduce it by $100.00. That's not going to cut it. If you were a buyer and saw a price reduction that minimal, will that move you? If anything, that shows potential buyers your price is pretty much set, no negotiation room.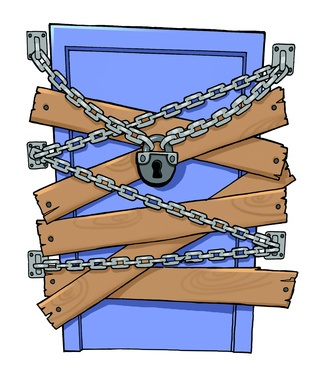 -Leave your emotions out the door. Pack them away. Detach yourself from the house you are selling. Buying and selling a home is emotional. The home you've lived in for twenty years now has a "For Sale" sign in the yard. Packing and moving are not comfortable but remember, it was YOU who made the decision to sell so now, it's time to do what it takes. That means doing everything you can to attract buyers. If you can't see yourself detached from your house, perhaps it's not the time for you to sell yet.

The question was "my neighbor's house is listed below market, will that affect the value of my house?". It's good to know what the active list prices are in your neighborhood but that grossly overpriced home that just came on the market might be there for months to come. The house that's underpriced might be a distressed sale. Don't worry too much about the "priced too low" or "priced too high" homes but know all the SOLD comps in your area.

If you are a Clermont homeowner thinking about selling your house, it's important to do everything right the first time around. See, with buyers, you won't get a second chance. If your house is on the market too long, it will become stale resulting in price reduction or even becoming an expired listing. Call or text me today at 407-929-1852 to see how I can market your home to sell quickly for the most profit you can walk away with.

Whether you are thinking about buying or selling a home in Clermont, Minneola, Winter Garden, Groveland FL areas, I would be honored to represent you as your REALTOR®. Call or text me at 407-929-1852, email bethatalay@gmail.com 

My Neighbor's House is Listed Below Market Value..Will That Affect the Value of My House?