Orlando Florida Real Estate
Serving the Clermont, Minneola, Winter Garden and the Orlando Area.
Orlando Florida is much more than theme parks and family orientated activities, although that is one of the major reasons Orlando is a fabulous place to visit. But if you're looking to settle down or find and buy a home you need to know where to live in Orlando. Orlando is the county seat of orange County Florida and home to about 238,000 people.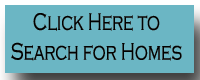 Nicknamed "The City Beautiful", Orlando boasts some gorgeous landscape such as Lake Buena Vista, the University of Central Florida, and other smaller communities located in the Sun Belt. Orlando attracts over 15 million tourists a year and the Orlando International Airport is the 13th busiest airport in the US. For this reason, Orlando's real estate market is constantly fluctuating with those buying and selling in various districts and suburbs around the area. The historic center of Orlando also called "Old Orlando", is located along Church Street which is also a very popular tourist destination. Many of the avenues and lanes still boasts the cobble stone and brick streets lined with century-old oak trees.
The Orlando area is dotted with hundreds of lakes one of the largest being Lake Apopka with the Lake Apopka Restoration Area just to the north. There are literally hundreds of smaller neighborhoods, quiet communities, and fabulous hotspots in and around the Orlando area. Elaborate estates in Fairview Shores North of downtown, Oak Ridge and Pine Castle located just south of downtown Orlando; Azalea Park and Pine Hills lie just to the east and the west of Orlando and offer some beautiful homes, condominiums, and single-family residences.

Of course, we can't talk about Orlando without mentioning the fabulous Walt Disney World resort filling every childhood dream with excitement; from Epcot Center, Magic Kingdom, Disney's Animal Kingdom, Typhoon Lagoon, and Downtown Disney just to name a few. Don't forget about Universal Studios Florida and the famous CityWalk and Islands of Adventure. There are dozens of theme parks, water parks, tours and activities to see and experience in the Orlando area but if you're looking to settle down and buy a home in Orlando you need to go with an agent that knows not only the neighborhoods but the current housing market.
Depending on where you would like to live there is a variety of transportation options in, out, and through Orlando. There are several major freeways and expressways that access the Orlando International Airport and head east or north up the I4 corridor directly through Orlando to Altamonte Springs. Highway 408 runs East and West past Lake Apopka and over to University Park. The Florida 528 toll freeway runs from the Orlando International Airport out to Cape Canaveral and crosses I95 for easy access down to Miami.
Orlando is made up of several communities and towns, each offering various schools, parks and libraries
. The downtown Orlando district, technically the hub of Central Florida, offers condominiums and high-rise apartments. One of the more beautiful and historical areas of Orlando is Winter Park. Located just northeast of downtown, Winter Park is an easy commute for residents that work in central Orlando. Orange County encompasses over 900 square miles and offers homes in Eatonville, Maitland, Winter Garden, and Windermere. As a specialist in
Orlando real estate
I can help you narrow down your search for the right home in the right suburb of Orlando. I look forward to speaking to you about your specific needs and any details on
where to live in Orlando
.