You planning to sell your house or buying a new house. Regardless, you probably need a real estate agent. Why? Well, you can try and sell your house yourself and risk losing out on a lot of money by not pricing it correctly or knowing how to facilitate the transaction with a potential buyer. Trust me, I've seen too many homeowners try to sell their home themselves only to get frustrated, angry, and downright exhausted.
If you're planning on buying property without a real estate agent know that eventually, you will have to deal with a real estate agent because most homeowners will choose to list their property with an agent and therefore, as a buyer, you have to deal with the listing agent of the property you want to buy. That really isn't having someone working for you.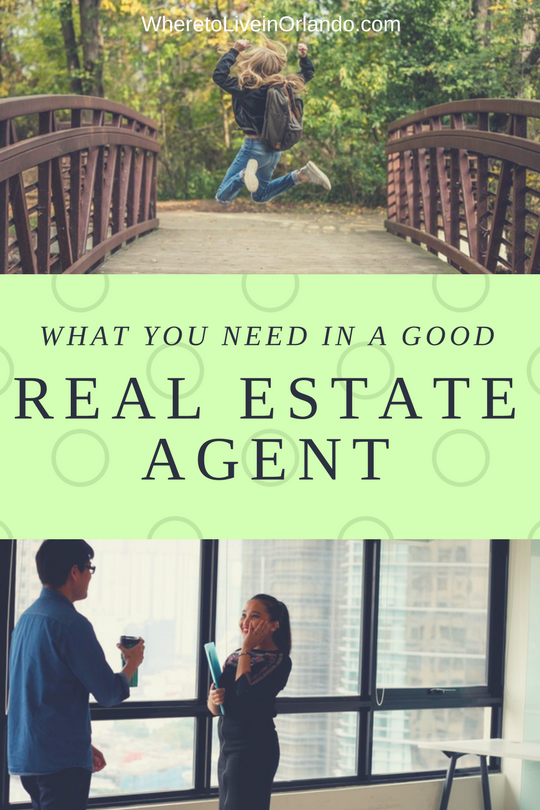 Whether you are buying or selling, the benefits to using a real estate agent are innumerable. When looking for the right agent, you might be looking for something different based on whether you are buying or selling a property.
Here are five attributes you need in a real estate agent and will start with the buying agent first.
#1. An agent that works solely for you.
When you purchase a property you don't want to go through the listing agent to purchase that home. The listing agent's primary duty is to sell that property, not necessarily find you the best home for your needs and budget. That agent was contracted with the seller first, and therefore, must sell that property. If you don't have your own representation, your needs, budget, and priorities may not be taken into consideration.
#2. They really listen to what you want.
You don't want an agent that thinks they know what you want. You want an agent that truly listens to your needs, concerns, deal breakers, and reads between the lines as to the type of home you really want and need. You might say you are looking for a three bedroom, but you know that working from home is a passion to the agent might try to find you a four bedroom home or at least a three bedroom property with a bonus room for those future home office needs. A good real estate agent also will not show you homes outside of your price range. You can afford what you can afford and a good agent will do their best to find you the home you need in your price range.
For sellers:
#3. Find an agent that actually sells homes.
I know that might sound funny, but you'd be surprised at how many agents there are out there that list homes but never actually sell that. The listing either expires or the agent gets fired. This is because they are not pricing it correctly, to begin with, and/or they are not marketing it to potential buyers. A great agent will market to other buyers agents and buyers through print, online, social media, and in person. Ask how many homes the agent has really sold themselves as a listing agent and how motivated they are to get your home sold but still make sure you get a profit.
Related: Some of the worst advice ever heard for sellers
#4. Honesty.
Of course, whether you are buying or selling you want your real estate agent to be honest but a good listing real estate agent needs to be honest about pricing it correctly and what you need to do to get in shape for selling. A hungry real estate agent will do anything and say anything to get the listing. An honest real estate agent will tell you what it really takes to get the property sold.
For both buyers and sellers:
#5. Communication.
I can't tell you how important communication is during this time. Your real estate agent needs to communicate any changes to purchase and sale contract, updates on where the listing is, any changes to the listing or to a contract, updates on advice and feedback from showings, and simply get a hold of you that works for your lifestyle.
Related: How your neighborhood can affect your property value
Communication is a huge in every aspect of life but when it comes to buying or selling, it helps to be proactive in communication. You the real estate agent and then asked them you like to be communicated with him to get your needs met and your goals are attained.
If you are ready to buy or sell throughout the Orlando area including my specialty areas such as Clermont, Winter Garden, and Mineola, call me today.