How important is a vacation to you? We all desire that time of carefree experience with our loved ones. One of the newer trends is owning a vacation home to cut down the cost and provide you with a consistent place to stay and enjoy. This is incredible for your family, but can also seem like a daunting task to figure out the finances of it all. If you are saving for a vacation home you are making a wise choice, but you may not be familiar with some of the ways you can finance the purchase of your vacation home. Let's take a look.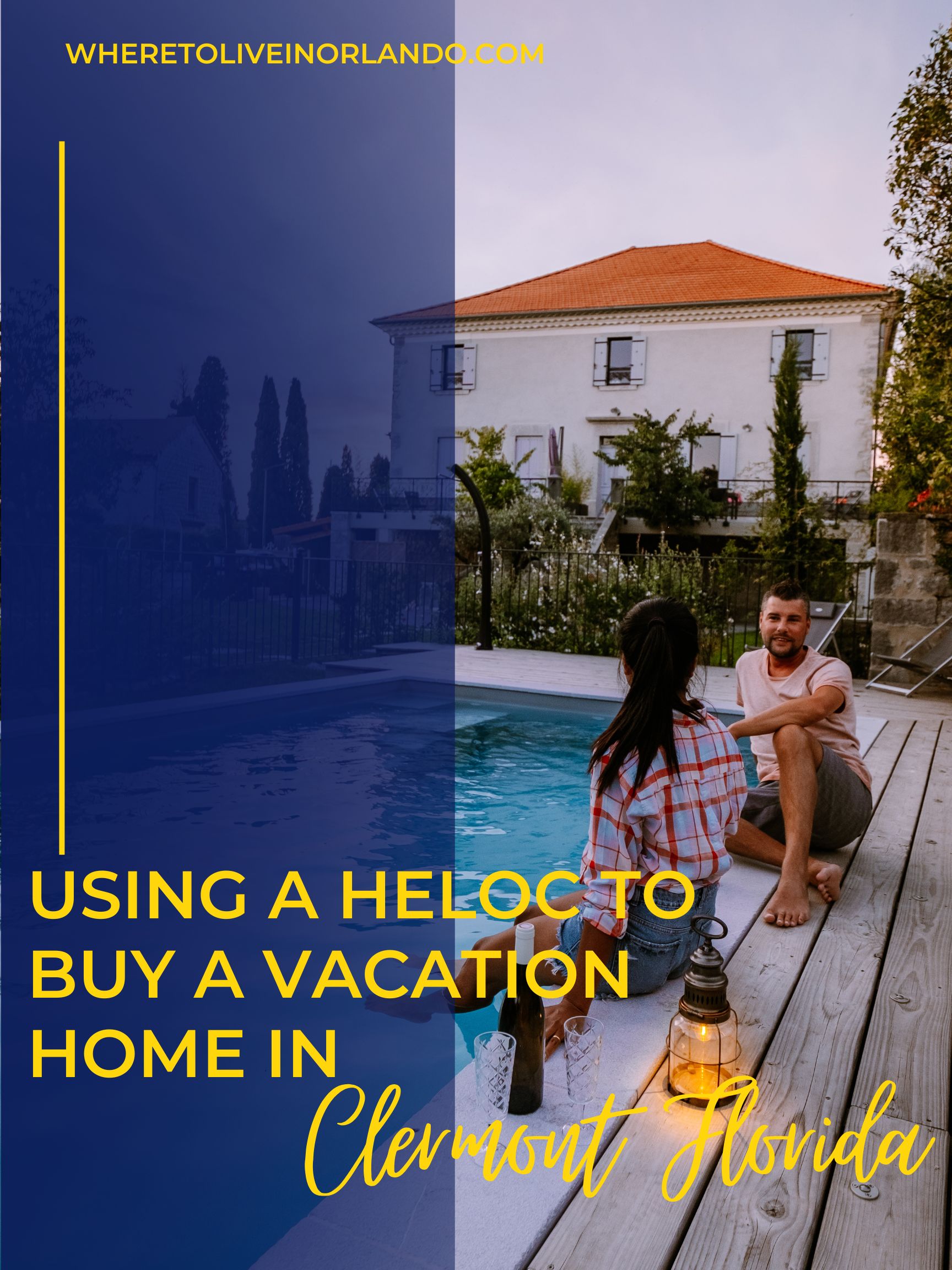 Using A HELOC To Buy a Vacation Home
How Does A Home Equity Loan Work?
A home equity loan is a loan that is based on the equity you have built in your home. The equity is determined by the value of your home subtracting the amount you owe on your mortgage. Equity in your home can change depending on the current market predictions. The equity is used as collateral from the amount you are looking to borrow. You usually cannot borrow the full out and are offered around 80%. if you are looking to get a home equity loan, it will look similar to applying for your mortgage. Your home's value will be determined by a home appraisal and then the equity loan terms will be established including your repayment schedule. With this type of loan, you will pay interest and closing costs.
How Can You Buy A Vacation Home with a Home Equity Loan?
A home equity loan offers you flexibility. You will get paid in one lump sum and then repay over time. It can be used for any purpose, which would include buying the vacation home you are hoping to spend some quality time in. You can use the cash from the home equity loan as a down payment on your vacation home or, depending on your situation as an all-cash payment. As we stated above, you will only get a percentage of your total equity so it is unlikely you will get to borrow the endite amount. What you decide to do with the ash is all dependent on what you want to buy.
If you are looking for a smaller lake house or cabin then you may have enough to cover a property outright. Location is everything in real estate so it is all dependent on where you are looking to buy and what you are looking to buy. You want to consider home maintenance and other utility bills associated with homeownership for your vacation home as well. If you are looking to use this type of financing to buy your vacation home, you just want to make sure you know all of your loan terms and can fit everything financially expected of you within the budget you have. Understanding repayment terms is extremely important as you get a home equity loan.
Are there any cons to using a HELOC to buy a vacation property?
Using a Home Equity Line of Credit (HELOC) to purchase a vacation property can have both advantages and disadvantages. While a HELOC can provide access to funds for your purchase, there are several potential downsides to consider. Here are some cons to using a HELOC for buying a vacation property:
Interest Rates: HELOCs typically have variable interest rates, meaning the interest rate can fluctuate over time. If interest rates rise significantly, your monthly payments may increase, potentially making it more challenging to afford the vacation property.
Debt Risk: By using a HELOC, you're essentially leveraging the equity in your home to finance the vacation property. This means you're taking on additional debt and putting your home at risk if you fail to make payments on the HELOC. If you're unable to meet the repayment obligations, you could potentially face foreclosure on your primary residence.
Payment Flexibility: While HELOCs provide flexibility in accessing funds, they usually have a draw period (typically 5-10 years) during which you can borrow against the line of credit. After the draw period ends, you enter the repayment period, usually lasting 10-20 years. During this phase, you'll be required to make principal and interest payments, which can be a significant financial commitment.
Property Value Fluctuations: Vacation properties, particularly in certain locations or during economic downturns, can experience significant fluctuations in value. If the value of your vacation property declines, it may impact your overall equity position and could potentially make it harder to sell the property in the future.
Overextension of Finances: Taking on a HELOC to purchase a vacation property adds an additional financial responsibility. It's important to consider whether you can comfortably manage the monthly payments along with other existing debts and obligations. Overextending your finances can lead to increased stress and potentially impact your overall financial well-being.
Before using a HELOC to buy a vacation property, it's crucial to carefully assess your financial situation, evaluate the risks involved, and consider alternative financing options. Consulting with a financial advisor or mortgage professional can provide personalized guidance based on your specific circumstances.In 
For more information on buying a vacation home with a HELOC in Clermont Florida or surrounding areas, I'd love to chat with you! Call me today!