Real Estate Prices
Home prices in Orlando Florida are starting to get a little out of hand. Since we're coming back from our real estate bubble in the early 2000's, home prices, especially in downtown Orlando, are starting to skyrocket. This is forcing a lot of people out of town and into smaller communities such as Winter Garden, Pine Hills, Minneola, and Clermont.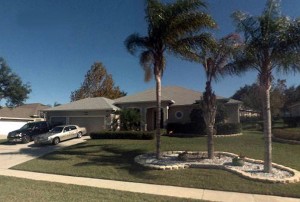 Home prices in Clermont
Clermont Florida is a beautiful community just to the West of downtown Orlando in amongst Lake Minnehaha and Lake Louisa. Just about every home has some form of Lakeview or lakefront property and home prices are much more reasonable starting at around  $120,000. Homes can reach as high as over $400,000 that this is the more luxury, larger acreage home. A beautiful home of around $300,000 sits on larger lots and offers 3 to 5 bedrooms with over 3000 ft.² of living space. Many of these homes you can find below market value in a short sale or foreclosure option.
For around $180,000 you can find a beautiful home in Clermont for a three bedroom two bath home about 2000 ft.². Many of these homes or even nestled around Lake Louisa with gorgeous lakefront property and views.
To the North you can find homes starting at around $60,000 but many of these will be manufactured or mobile homes. Site built homes start at around hundred thousand dollars and you can find many homes with larger floor plans of over 2000 ft.² with five and six bedrooms for under $200,000. Several of these homes may need a little TLC a chill never know what you find until you get out there and look.
Because I love the Clermont, Winter Garden, and Pine Hills area I more apt to promote these areas than the busyness of downtown Orlando. For more information and to find homes in these areas give me a call anytime or start your online search here for free.
Your Florida and Orlando Expert
I love living, working and playing in the area and if you love it just as much, give us a call to find your perfect dream home in the Orlando real estate market. I help buyers and sellers in Winter Garden, Clermont,  Minneola and all over the Orlando area. Where know where to live in Orlando!