Right now is an excellent time to sell a home, but a successful home sale is only as successful as its selling strategy, even in a sellers' market when there are a large amount of potential buyers' out there looking for homes.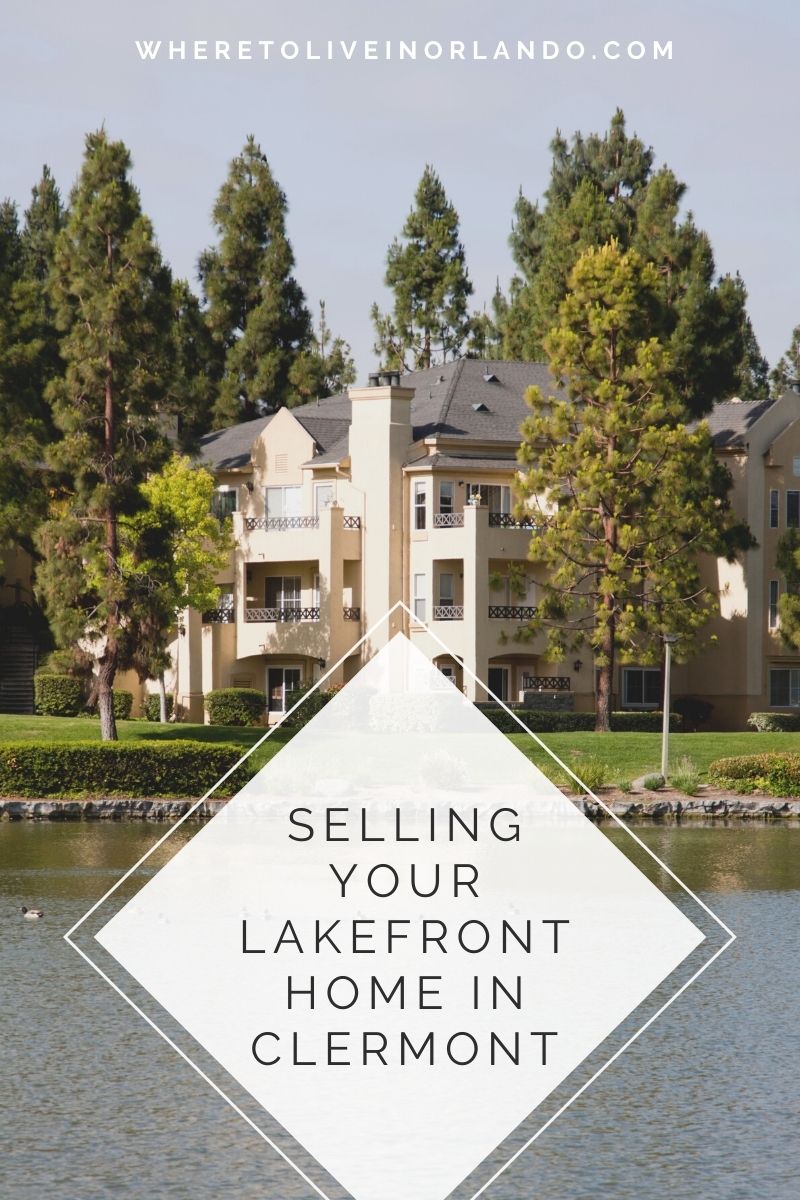 Here are some things to consider when selling a lakefront home in Clermont Florida:
Pricing
Prices of lakefront homes and other waterfront properties can vary greatly, even when they are located in the same town or on the same lake. Waterfront property values are impacted by many different factors, some that have nothing to do with the house at all.
Some of these factors that impact lakefront home value include:
Location
Particular Lake and lake size
Home square footage and amount of property frontage on the water
Amenities- of the community/neighborhood, the lake itself, and the surrounding town
Current health and usability of the lake
It is key to set the listing price of your home at fair market value, even in a sellers' market. The best way to do this for a lake home is to hire a local agent that specializes in lakefront properties.
Cleaning and Repairs
Though homes are selling quickly, it is still a good idea to have your home in great condition before listing it. This will help your home to sell more quickly and for as high of a price as possible. Some great low cost repairs to make include:
Fresh Paint: a coat of fresh paint will do wonders to brighten up a space and make it feel like new. This gives the impression the home is well cared for. Neutral colors are best to appeal to a larger set of buyers and wider range of style preferences.
Curb Appeal and Landscaping: one of the main reasons people want to buy a lake home is for the land. You want to make sure that the outside of the home is clean, tidy, and nice looking. Make sure that if you have a dock it is also in good repair.
Clean, Clean, Clean: there is nothing more off-putting than a home that smells musty, is dirty, or cluttered. Make sure to only keep out the essentials for living and consider investing in professional cleaning services to show off your home in its best light.
Homes that seem to be in move-in ready condition sell much faster than those that need a fair amount of work to make them livable.
For more information on selling your lakefront home in Clermont please contact me anytime. I have extensive knowledge in the local real estate market and selling lakefront properties. For more information on lake homes in Clermont and surrounding areas please contact me at any time.
If you enjoyed this info you might like these too: