Orlando Area Restaurants for Vegetarians That'll Even Make a Burger Lover's Mouth Water
People who live in Orlando not only live in some of the best real estate areas ever but they eat well too! Check out these fabulous restaurants in the Orlando area for the lean mean leaf eaters:
Dandelion Communitea Café
Located at 618 N Thornton Ave in Orlando is this 4.5 star rated cafe that serves yummy clean and local food. They are Certified Green by Green America for their highly sustainable practices.
While you're there, you must try the sweet potato bowls with cilantro dressing, hummus, fluffernutter sandwiches, and a variety of to-order teas. Mmm mmm good!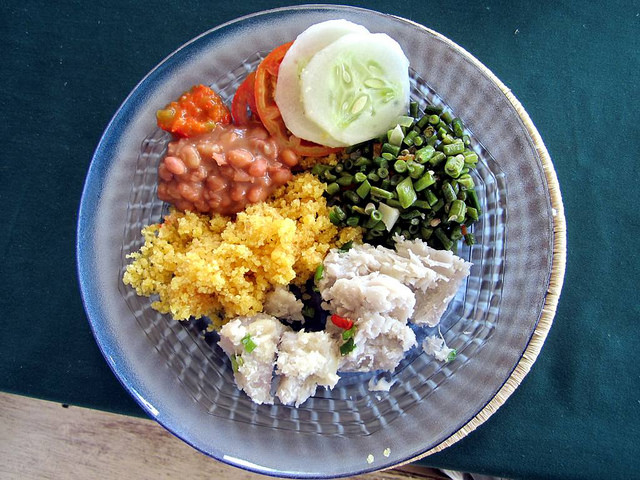 Maoz
Located at 4200 Conroy Rd in Orlando is Maoz where flavors come alive in your mouth. It's in a food court at the mall, but, foodies- just step up to the plate and give it a chance! Tasting is believing!
Hubbly Bubbly Falafel Shop
Come on down to 3405 Edgewater Dr in Orlando for this 4 star shop where there are tons of options including beef, chicken, pork, fish, lamb, and steak substitutes which are so good they could fool even the most stubborn of carnivores.
Beans Bikes And Bordeaux Restaurant
This four star restaurant located at 3022 Corrine Dr in Orlando is a bike-friendly, coffee-loving, vegetarian-happy café that is simply every hipster's dream. However, the deal sealer is what you won't be able to find probably anywhere else: vegetarian cheesesteaks. You're welcome.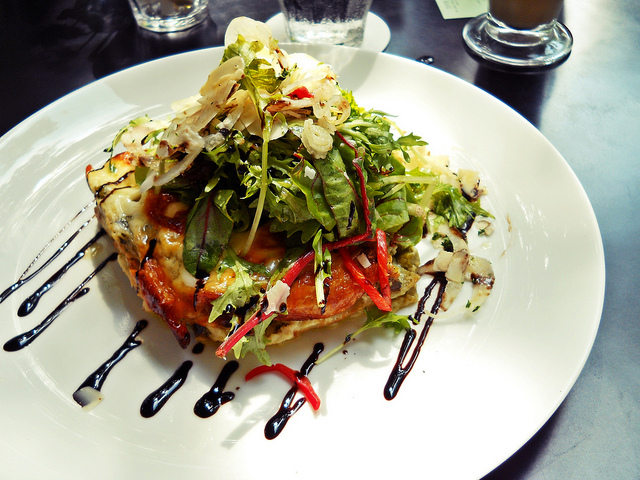 Niles Ethiopian Restaurant
This place is rated 4.5 stars and you'll find it at 7048 International Dr in Orlando. This place is so good, it's the perfect place for first timers to Ethiopian cuisine! And, if you're already a fan, then here's your new favorite place to get it.
You'll want to order the chef's combo and chase it down with one of their yummy honey wines.
Green Kitchen
Green Kitchen can be found at 7055 S Kirkman Rd in Orlando. Rated four stars, you'll see why this place is so fabulous with with delicious and fresh food that includes gluten-free, lactose-free, vegetarian, and vegan options. Dietary restrictions are not a problem here!
Pom Pom's
Come to Pom Pom's Teahouse at 67 N Bumby Ave in Orlando. You'll see why they're rated 4.5 stars, when you bring even your meat-eating friends and they leave full and happy.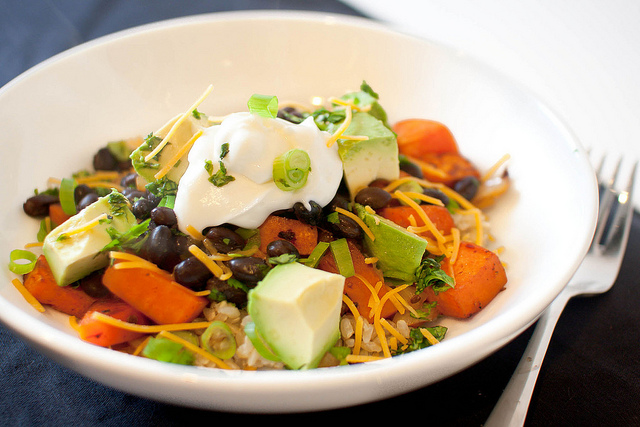 Skyebird Restaurant
Skyebird is located at 3201 Corrine Dr in Orlando and is rated 4.5 stars.
They have an unbelievable selection of fresh-pressed juices that will convince you that it's way more than just a passing trend. They also have a mind boggling selection of delicious takes on super healthy snacks like kale chips that come in flavors like coconut curry and pizza. Yum!
Veggie Garden
Come to 1216 E Colonial Drive #11 in Orlando and experience AFFORDABLE veggie cuisine! The food here is healthy, delicious, and inexpensive. You can load up on fresh summer rolls and pho with veggies and tofu for under $12.
Want to know more about living in Orlando? Check out this blog!
Images from La Melodie, David Stanley & Bobbi Bowers Flickr