There are property managers and there are real estate agents… it's sometimes rare to find both. However, the state of Florida in order to be a professional property manager you need to have your real estate license and more than simply an agent's license, you need to have your broker's license. These agents also need to have a Community Association Manager requirement. Estate agents don't always have to be a property manager but if you plan on the property manager you have to have your real estate license as well. It might be confusing but this is where using a real estate agent that also has their license and practices real estate not just only property management can really come in handy.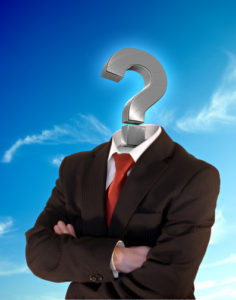 The difference between property managers and real estate agents.
A real estate agent lists property and shows perspective buyers property and facilitates the transaction for them. The basic job is to bring buyers and sellers together through negotiations and agreed to purchase the property. The agent must work exclusively to the laws and regulations of their particular state and county and follow certain governing procedures.
Property managers are responsible for keeping owners and tenants satisfied and together with the condition of the property that they own or rent. They work for the owner but they are also responsible for the needs of the tenants. This job involves maintaining the unit and grounds as well as arranging any repairs, screening new tenants and handling deposits and payments of rent.
Read more: Find the best property manager for your lakefront home
Real estate agents earn a commission on properties that have listed and sold and is typically a one-time commission. Management fees are monthly and property managers typically between 7% and 10% commission on the rental payments each month. Estate agents get paid once for the commission once the transaction is completed.
Although real estate licenses typically allow agents and property managers to work anywhere in the state of Florida the common specialize in specific types of property. Agents may work for broker handling office buildings, commercial properties, single-family homes, vacant land or lots or even condominiums. Property managers do a wide range of jobs including hiring staff, maintaining cleanliness on the grounds, frequent showings and checkups, screening tenants and submitting credit applications, advertising and handling all of the payments to the owner from the tenant.
Why Both?
Using a real estate agent that is not just a property manager but also deals with real estate is a great option because if it comes time to buy or sell a property you already have an agent ready to go. I've dealt with many homeowners that have chosen to rent their property for certain amount of time and then sell that property to either the tenant or an outside buyer. The nice thing is that I already understand the property, have been working with the owner for some time and am familiar with how to sell and market the property to potential buyers as the tenant chooses not to purchase the home.

If you'd like more information on my property management services and whether or not using my real estate services in the future would work for you please contact me now. I'm happy to discuss options and either set up your property for management services for marketing.