Three Things to Know About Docks When Buying a Home on a Lake with a Dock
Learn What You can Do Now that You Have a Dock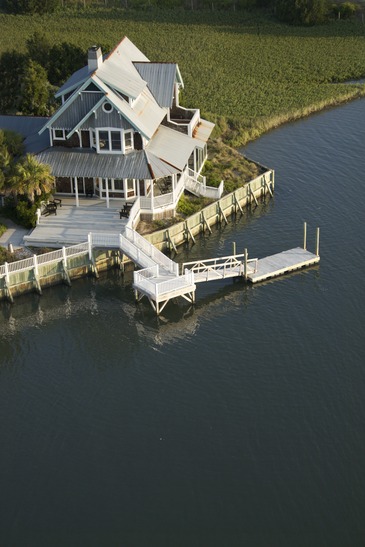 Find out what you can do with your Orlando lakefront property. If you want to make any changes to your waterfront property, such as adding to your dock or building a seawall, start this process early to ensure that these alterations will be possible. Government agencies can be very strict to deal with, and you don't want to commit to purchasing a million-dollar home without knowing that you can really do what you want to make it your own. Also find out what kind of activities are allowed on the lake, as some areas have restrictions on jet skis, speedboats and other watercraft.
Winter Care of Your Dock
In winter months, caring for your dock may mean a pipe dock needs to be removed, and a floating dock should either be removed or relocated to a sheltered spot. Lift docks should be winched up so that the legs closest to the shore are at least five feet above the normal summertime water level.
The only dock that remains in its spot is a permanent dock, which, due to its construction, is able to withstand a certain buildup of ice. However, in an area where there may be an extraordinary amount of ice, it might be necessary to install de-icers around the dock legs. These de-icers oscillate the water so that ice doesn't build up and cause damage.
Read more: 7 Reasons to Buy and Sell in the Summer
Dock Safety
Docks can easily break loose and become a hazard if they're not properly maintained to accommodate stresses created by wind, waves, current, boat wakes and fluctuating lake levels. Furthermore, dock owners are responsible for damage caused by their docks breaking loose, washing away or presenting a hazard to navigation.
You should also know Safety Standards for Residential Docks on Lakes sets out maximum distances docks may be from shores. The standards apply even when lake levels are low. The shoreline is wherever the water meets the land. Boat docks should never be moved so far that they extend into the middle of the river channel or pose a threat to other boaters.