4 Keys to Getting your Clermont Home Sold Quickly
We may be experiencing a major turnaround in the market right now with home prices soaring and yet interest rates are also slowly creeping up. This in turn may deter some buyers although we currently are not seeing that yet. Now is still a great time for buyers to jump on the market but sellers may find themselves competing with each other to get the best buyers. So how can sellers compete? Here are four keys to getting your Clermont Florida home sold quickly and effectively.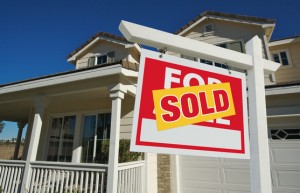 Price your home about 10% under market value. Don't freak out, you may actually get about 10% more than its current value because buyers are likely to jump on a deal right off the bat and may even bid up the cost of the home quite substantially. If you the lowest price home on the market for the best amenities the home will sell quickly.
Now I could probably stop there and get your home sold quickly but there are three other major keys to selling your home.
Be creative in your advertising. As your real estate agent I market your home to a variety of buyers, buyer's agents, and a network of agencies across the country. My connections to social media and thousands of other agents give your home the exposure it needs. We can always devise unique virtual tours, exciting videos, beautiful landscaped pictures and a social media campaign unlike any other.
Here's a cute video by Rita Rudner – now this is creative selling!
Renovations and Updates can help but they may not be the end all. You have to find those renovations and updates that make it worth your time and money. If you spend $10,000 doing a bath remodel and it only adds $5000 to the cost of the home it's really not that worth it. Talk to me, your Clermont agent, to determine what works and what may not for updates and renovations to your home.
A cash offer may not be the best offer. In this market you may get a lot of different offers both from cash investors an owner occupied buyers. A cash offer, although appealing, may not be the best offer especially if it's attached to several contingencies. A financed offer with good credit and low contingencies may be the best option especially if the closing meets your dates.
Every home is different and I want to market and advertise your home for the right buyer at the right price. Call me today for a free listing presentation of how I would market and sell your home in Winter Garden, Clermont, Minneola and any of the surrounding communities and towns near Orlando.