Should I Sell my Clermont Home Now?
We've been seeing small trends of home prices are rising over the last few months and the general consensus is that the average listing price has gone up about 1% over the last few months and the median sales price has gone up nearly 14% over the last 2 to 3 months. Between February and April in Clermont Florida there's been 833 homes for sale and 968 have recently sold. This is really good news in that many homes are selling quicker and are on the market for a much shorter time. The average listing price right now in Clermont is about $248,000 with the median sales price hovering around $165,000 which is up $20,000 just from a few months ago.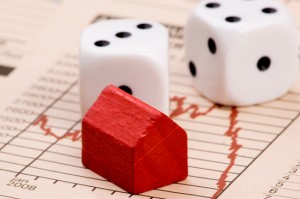 So sellers are wondering if now is a good time to sell or should they hold out for a little bit longer if the market keeps going the way it is. My suggestion is always if you need to sell now, now's the right time to sell. Once school is out which is here shortly, there will be more buyers looking for homes since Summers a great time to move. But if you need to sell now, I would urge you to get your home listed in on the market now to get the majority of buyers through the door as quickly as possible and more offers on the table.
The longer home sits on the market the less interested gets from buyers. Right out of the gate, if price correctly, sellers can hope to gain a lot of buyers and possibly multiple offers on the same home. This is certainly something that sellers want to deal with and can be easily managed with a professional and expert Clermont real estate agent.
If you're unsure or hovering on the fence about whether or not now's the time to sell your Clermont Florida home give me a call and let's discuss how much you need out of the home, if you're planning any repairs or upgrades, and how we would go about marketing and listing your home for sale for the most interested buyers today.