Wondering Where to Live in the Orlando Area?
If you have your heart set on making a home in sunny Florida, the Orlando area has a certain magical appeal for nearly everyone.  But before you start visiting a lot of frogs in hopes of identifying the prince of a home you've always dreamed of, there are a few neighborhoods you will want to check out first.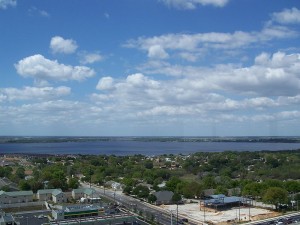 If you love the urban lifestyle, the downtown area offers an amazing housing options.  Whether you choose to live atop a high rise building or in a kitsch renovation, you'll be right in the heart of everything that makes Orlando the envy of urban dwellers the world over.
There is a certain feel to Orlando that is best experienced after dark. Imagine the variety of restaurants, clubs and live music venues. There are nearly too many options to choose from, but that is what life in the city is all about right? The days are amazing too! Great weather, bicycle paths, outdoor festivals and more make daytime in Orlando a one of a kind experience.
If you want all the access without the cramped spaces, try the Metro West or Orlando East neighborhoods. You can still enjoy every convenience of the city, but with a bit more of the suburban vibe.
If you believe that life in Florida wouldn't be complete without some golf and a bit of fresh water access thrown in, consider the Lake Nona community. This upscale planned community is built with the finest things in life in mind.  That doesn't mean it's isolated. Instead, it is closely situated to everything that makes Orlando one of the best places to live in America.
If you want the magic of Orlando mixed with a bit of Mayberry, consider Avalon Park. This amazing community draws heavily from the best aspects of small town American living. Imagine a home along a tree-lined street, access to lakes, amazing landscaping, porches that are meant to be used not ignored and the services you would expect like great schools, medical and professional services and more.
In the end, no matter where you choose to live in the Orlando area, you will find the very best in Florida living. Orlando is a vibrant community that makes the most of the great climate, services, night life shops. Even if you wished upon a star, you might never find a better place to live than the neighborhood you select in the greater Orlando area. Photo Source: Ebyabe
Your Orlando Real Estate and Property Management Professional
I love living, working and playing in the Orlando area and if you are interested in buying, selling, investing or managing any home or property in the area I would love to help. I assist in finding people the best place on where to live in Orlando and service the following areas but not limited to: Orlando, Clermont, Avalon Park, Rowena Gardens,  Dover Estates, Catalina and more. Contact me at (407) 929-1852 or email me at BethAtalay@Gmail.com