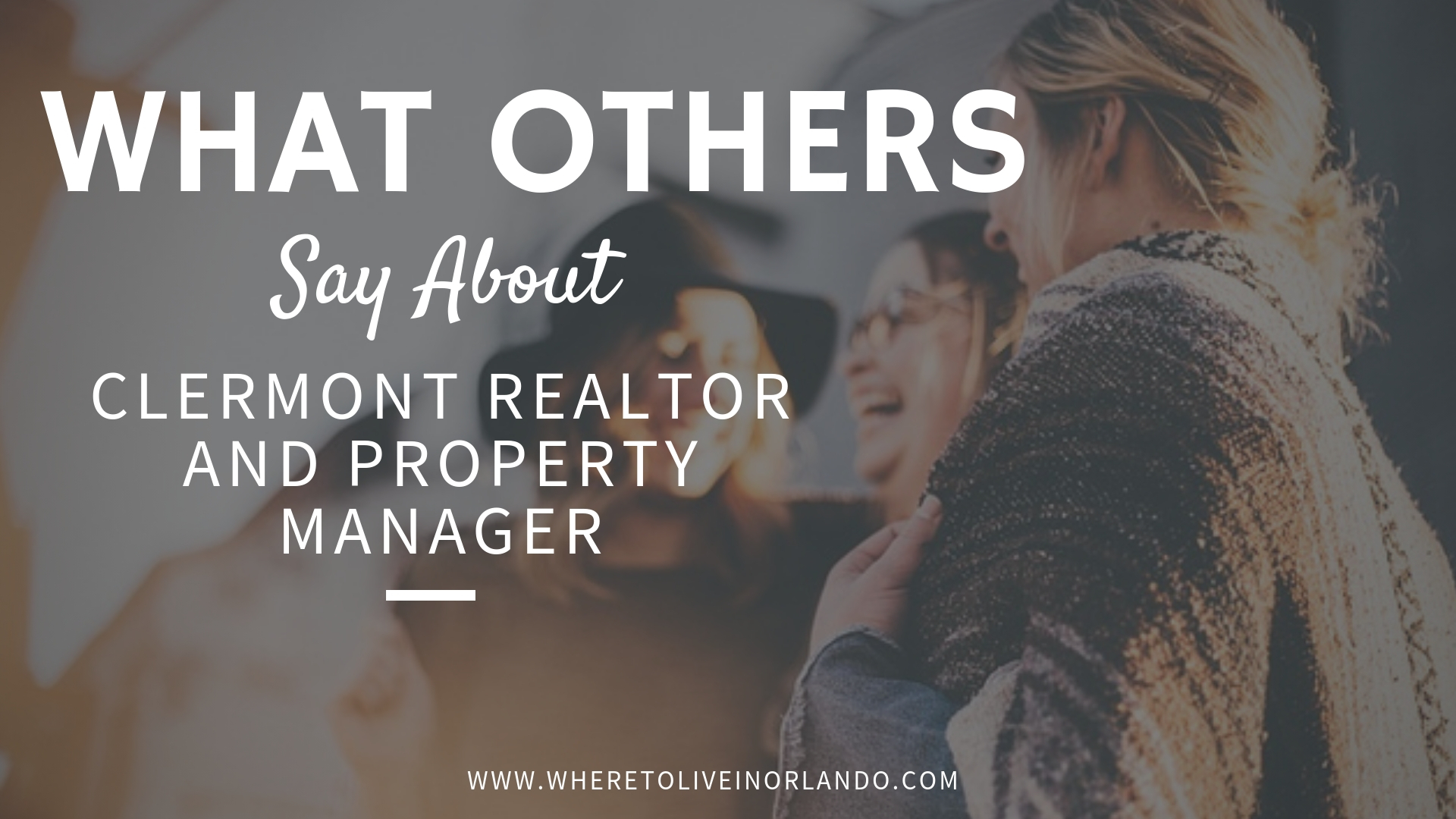 I was fortunate enough to find Beth through social media while I was living in NY. I knew I was moving to Central Florida, but had no idea where exactly I should land with my family. I briefly spoke with Beth and she "got me" right away. She recommended Clermont and I loved everything she  showed/told me about it. We moved here sight unseen and she nailed it. We LOVE it here. She went out of her way to drive around the area and take photos to send me so I could get a feel for it and sent me tons of area info in the mail. She helped us get into a rental as we thought that would be the smartest first step and now we are working with her to find a home to buy. Beth is extremely knowledgeable about real estate and the Central Florida area. She is well known and well liked which is a bonus in her field. I highly recommend anyone looking for a realtor in the area she serves to meet with her and put your trust in her" – Zillow review
I love helping people find the right home and just because I love Clermont doesn't mean that you will love it too. There are a lot of different cities and towns around the Northwest Orlando area including Winter Garden, Minneola, Winter Park, and even places close to Orlando such as Dr. Phillips and Windermere.
The goal is to find the right house for you within your budget. That could be a beautiful lakefront home in Clermont or a townhouse in one of the larger, gated communities closer to Orlando.
"Beth is a 5 star realtor!! She knows and understands the housing market and her negotiations skills are impeccable !! Beth handles and owns the process from beginning to end and kept us well informed.. She is absolutely the best !!!!! you won't be disappointed !!" Ruddocks
Understanding the market throughout the Orlando area is key to not overpaying for a home, getting the property you want at your terms, or pricing a home correctly to sell. Not knowing the market could mean losing out on thousands of dollars for both buyer and seller.
Related: is Clermont a good place to live?
As your Realtor®, it is my goal, job, and passion to assist in your real estate needs and guide you to the right and result. Whether that's finding a beautiful single-family home close to the water, a home with boat docks and access to marinas, or simply a beautiful wooded lot perfect for custom building. Let's find the right home for you.
Related: How to get the most from the sale of your home
"Beth is a friendly and professional realtor. She is an expert in all real state needs. She found two perfect tenants for my house and help me with all the process. I highly recommend her. She always ready to help and give you a wise advice. She is a hard worker. Beth is an expert in all  real-estate needs" – Silvana A.
Not only can I buy and sell properties but I manage them as well. If you're in the market for real estate investment or cash flow rental property, I can point you to the right neighborhoods and communities that gain equity quickly and are continually growing and improving, increasing your bottom line.
I can help you find and purchase the right property for your investment needs and then manage it with aggressive tenant screenings, in-depth care of tenants needs and repairs, and direct deposit and communication between your tenants and you.
Related: 5 Reasons Clermont Rentals are a Good Investment
When it's time to buy, sell, or invest in Clermont and surrounding communities give me a call. Because I've done this for years, I understand the micro markets of our area and how to negotiate on your behalf. Let me be your guide to your next home purchase or sale. Read More Reviews