Getting Your Clermont Lake House Ready to Sell
When preparing to list your lake house, it's important to remember that you're not only selling your home, you're selling the lake. Buyers can make changes to the structure of the home, but a lake front location is something you're stuck with. Therefore it's important to focus on the lake, shoreline and lifestyle in order to hook the buyer. Here are some tips:
Define the destination: Potential buyers will first want to go to the water. Be sure there's a welcoming, clear and well-lit pathway leading to the water's edge and/or dock.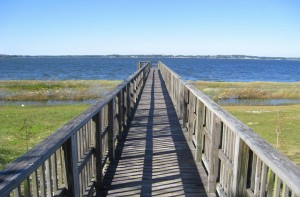 Dock & Deck Safety: Be sure docks, decks and shoreline walls are sturdy and safe. Replace or repair any damaged or loose areas. For floating docks, it's best to rope them off as many people are not used to walking on them.
Curb Appeal on the Shore: Clean all debris, leaves and dead fish from shoreline. Rake all aquatic weeds and bottom muck as far out into the lake as possible. Have photos ready to show the shoreline during every season, especially summer.
Stage for the Lake Front Lifestyle: Buyers are buying a lake home for a reason…the lifestyle. Help potential buyers visualize their new lifestyle by strategically placing kayaks, life jackets, patio furniture, fishing gear and the like. As an extra bonus, have a kayak, canoe or row boat ready (with life jackets) to take them out on the water at a moment's notice!
Market the Lake: Create flyers that have EVERY detail imaginable on the lake itself. Include things such as size), depth, allowed recreation, boating rules & regulations, Lake Association information, aquatic weeds, public access, boat launches, fish type, etc.
Lake View: Once a buyer enters the home, they will immediately go to where they can see the lake. Be sure that the windows and/or sliding glass doors that provide views of the lake are clean and spotless. Image by Jared Flickr
SEE ALSO:
–How to Stage Your Empty Saw Mill Lakes Home in Clermont