Homes on the Golf Course in Clermont Florida
There's nothing like a home among the outskirts of the beautiful green golf course. The tranquil setting, the lush green of the grass, the neatly manicured landscaping; it all adds to the appeal and the peaceful ambiance that a home near the golf course can provide.
Florida is almost synonymous with beautiful golf courses and if you're looking to get out of the hustle and bustle of downtown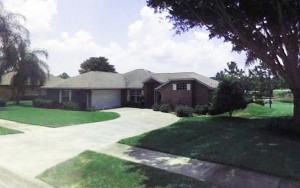 Orlando there are some beautiful communities and towns to the West of the Orlando metro area. Clermont Florida is nestled comfortably between Lake Minneola and Lake Minnehaha. Just to the West of downtown is the Green Valley Golf Club.
Located at 14601 Green Valley Blvd., residents and the public enjoy golf year-round with a 6645 yard, par 72 championship course with challenging obstacles and opportunities for players of all calibers. These 18 dynamic holes with four sets of tees to choose from provide a unique addition to the West Clermont area. Originally opened in 1966, the Green Valley Golf Course features elevation changes and a variety of topography. Enjoy gorgeous sunsets and panoramic views of Lake Minneola.
The Green Valley Country Club offers a Pro shop, practice facilities and the Clear Lake Inn on-site is perfect for guests and visitors. The course itself is for public use and there are dozens of homes and beautiful estates surrounding this lush facility.
There are numerous homes for sale surrounding this beautiful course starting at just $120,000. There are even several lots and parcels of land to build your perfect dream home. The average home price runs between $200,000 and $300,000 for single-family homes. These homes are easily accessible along Highway 50 just east of downtown Clermont. North of the club is the Southlake high school with several neighborhoods and residential communities surrounding the school. These neighborhoods are ideal for folks that work at the school, have high school students, would like a tightknit community or simply would like to be near the course.
For more information on homes near golf courses or surrounding courses anywhere around the Orlando area please call me today. I would be happy to offer you exactly what you're looking for it the right price.