Buyers Are Not Going to Make Offers on Overpriced Listings

If you are thinking about pricing your home for sale above market value, buyers are not going to make offers on overpriced listings. One thing for sure, real estate market is HOT!! It's sizzling. Some areas are experiencing low inventory with high demand that's causing home prices to go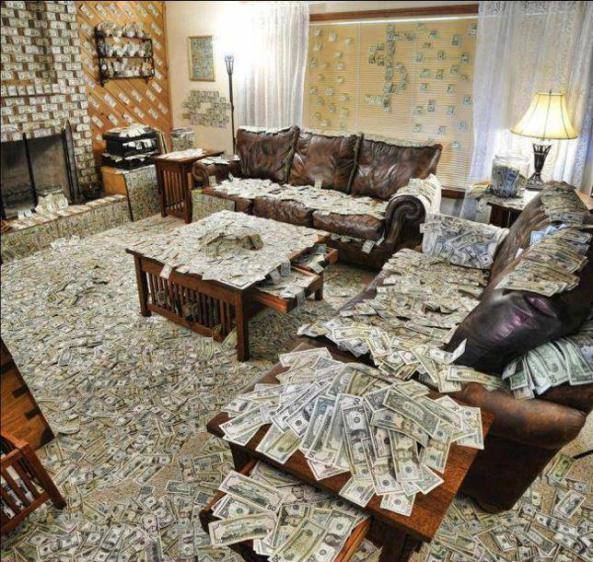 up, especially in the affordable price range. What is an affordable price range you might ask? Well, that truly depends on where you are in the country, in Clermont FL area, the affordable price range is just middle of the road, between $200,000 and $250,000. That number will look a lot different if you are in NY or Los Angeles.
If you are in a hot seller's market with high demand and low inventory with increasing home prices month after month, you might want to list your home for sale above the fair market value and hoping buyers will make offers on an overpriced listing.

BUT…Guess what? Buyers are not going to make offers on overpriced listings. Just like home sellers, buyers also study the market, most are working with knowledgeable REALTORS® who are guiding them through the transaction. Besides, their search criteria will most likely be within their pre-approved mortgage. If they are approved to purchase a home up to $250,000, they will not be looking at homes priced at $300,000 hoping sellers will come down. Just like home sellers, they know it's a hot market and homes that are priced right will go under contract fast so they're not even going to waste their time looking at homes outside of their price range.


If a buyer tells me they're looking to buy a home in Clermont FL priced up to $250,000, my search will be slightly over their pre-approved price. If I send them homes that are priced well above their range, they will think I'm not listening or have no regards for their wishes. So your strategy of overpricing and waiting for buyers to make offers isn't going to work.
Yes, as a REALTOR®, if my buyer client likes the overpriced home, I will encourage them to make an offer and will definitely speak with the listing agent prior to submitting it, however, it's up to you, as the seller to either accept or make a counter-offer which will show the buyer how motivated you are to sell your house.

What if your REALTOR® suggests listing above market value? Why would they do that? Do they really know the market? Are they trying to win you over so you would list your home with them? Do you have the time to participate in this game?
As a REALTOR®, I don't have the marketing dollars nor the time to play games. I list homes to sell. List and see what sticks doesn't work for me, never did.

Everyone's motivation is different, however, most home sellers list their homes to sell. To accomplish that goal, it's best to do everything right from day one. That includes getting your home in show ready condition, working with the right REALTOR® for the right reasons and most importantly, pricing it right.
As a professional, I come across overpriced as well as underpriced homes for sale.  Those that are overpriced will either expire or see a major price reduction after a long marketing time. The ones that are underpriced will hopefully generate multiple offers and sell over list price.

Do Buyers make offers on overpriced listings? That depends on the area and competition. Remember, real estate is very local so what happens in Los Angeles isn't very common in Clermont FL. Instead of wondering, it's best to price your house to sell.

If you are a Clermont FL homeowner thinking about selling your home, I would love the opportunity to speak with you. Call or text me at 407-929-1852 for a FREE market analysis. Clermont FL home prices have increased 11% compared to last year. Your home may worth more than you think.