Holiday Activities in Clermont, Florida –
Light Up Clermont – City of Clermont is Clermont's biggest event of the year. This year, the highly anticipated holiday extravaganza happens November 30th and December 1st. This event has been a tradition for 24 years! Festivities include a parade, vendors, food and performances! Come take in all the Christmas season has to offer as your presence helps light up Clermont!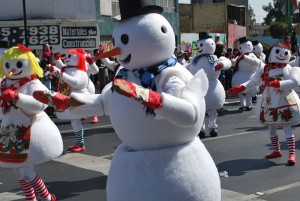 Not too far from Clermont, in nearby Winter Garden, you can take part in 12 Days of Christmas. This event turns downtown into a winter wonderland running from November 30 – December 22. All the regular Christmas traditions can be expected and anticipated! Christmas lights, shops, vendors, live music and entertainment will keep your senses buzzing. As well as a farmer's market, Santa's workshop and even horse drawn carriage rides! Christmas in Winter Garden is a fantasy come to life.
Winter Garden also hosts the Winter Garden Santa run. This event is special in that local police, fire department and city helpers along with Santa will travel the streets of the city bringing holiday music, candy and Christmas cheer! You will find them making their way through the streets December 10-14 from 6-9. For specific dates and parts of town visit the website.
But wait! Winter Garden festivities don't end there! Light Up Winter Garden and the Winter Garden Christmas Parade are more fun events just waiting to be the place where your favorite holiday memories are made.
If Christmas lights are what light you up, hop on over to Minneola, Florida and check out  Jays Lights. Jay designs, builds and programs computerized light shows at his home. He does this for other main holidays as well, such as Halloween, but Christmas is the real glittering extravaganza that you won't want to miss! It is both entertaining and astonishing! Check it out and you won't be sorry! Photo by AlejandroLinaresGarcia
Your Florida and Orlando Expert
I love living, working and playing in the area and if you love it just as much, give us a call to find your perfect dream home in the Orlando real estate market. I help buyers and sellers in Winter Garden, Clermont,  Minneola and all over the Orlando area. Where know where to live in Orlando!