Inspections to Have on a Lake Front Home in Clermont
If you think inspections on regular homes are important, they're even more so on a lake front property. When water is involved, it is even more important to make sure you get a proper inspection before buying the property.
Make sure the inspector is state licensed. This inspector can reveal problems in the home as well as it's condition that the seller may not reveal to you themselves, or that the seller may not even know about! This inspector will also give you a detailed report in writing. The report will recommend adjustments, repairs or replacements.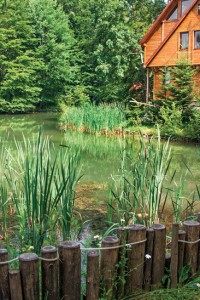 Your real estate agent or contractor should be able to recommend at great inspector. However, be warned when taking a recommendation for an inspector from the agent SELLING the property. If an inspector works for the selling agent, they have a financial incentive for the deal to go through.
Be sure to accompany the inspector as he goes through the property. This way, the inspector can point out to you what he/she finds as they find it. They'll check things like the foundation, electrical power, and antiquated aspects of an older home that could be fire hazards.
Other things you might want the home inspected for include termite infestation and wood damage. If termite damage is caught on the inspection, you can have the seller pay for it before the deal goes through. Wood damage may be caused by moisture traveling up from the lake to the house through the soil resulting in mold. Mold eats structures and is hazardous to your health as well.
When purchasing a lake home with a septic tank, the septic system must be inspected to ensure that it's being properly serviced and no waste is leaking into the soil or lake. Also, once you own the home, be sure to have the tank pumped out ever couple of years to prevent back ups and run offs into the lake.
You will also want the inspector to check the slope and terrain of the property for proper drainage of rain water away from the home. This is especially important when living where the soil is already damp from being near a lake.
If you have a dock, get that inspected too for sagging or any other problems. You may be able to get the seller to pay for any repairs or replacements.
See also: