What to Do When Your Offer is Rejected on Home in Clermont
It's no secret that the process of buying a Clermont home can  be quite stressful, especially for first time buyers. However, whether you're a first time buyer OR a seasoned buyer, it's still disappointing when your first offer is rejected. The good news is that in real estate "no" doesn't necessarily mean "no". It usually means "let's talk". It's at these times you can be glad you've got an experienced real estate agent on your side who KNOWS how to negotiate!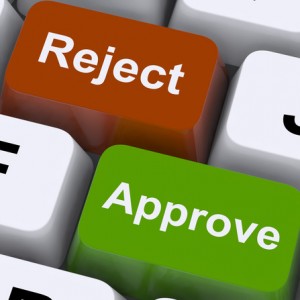 Rejected offers are more common than many people realize. As your agent will tell you, a rejected offer often sets the stage for what can be quite the process. A rejected offer means it's time for  you all to sit down and work on a compromise.
When multiple offers are involved, your agent may advise that you get straight to the point and submit your bottom line offer. Your agent will also point out to the seller at this time that this is indeed your bottom line offer. It's true at this time that you do run the risk of losing on this "take it or leave it" situation. Certainly if you're a first time buyer who may not have the resources for a classic bidding war.
In a lot of cases there are other items that can be the basis of trade-offs such as closing dates, closing costs, inclusions and needed repairs. Even if you badly want those high end appliances included, don't tie your agents hands by insisting that they are.
Additionally, don't let emotion get in the way. This is a prime reason for having an agent negotiate for you. Your agent is trained and emotion free. Plus they have negotiating experience so that you can relax and as the popular song in Frozen goes, "Let it Go."
See also