What is the Weather Like in Orlando?
If you are headed toward Orlando, Florida, you already know about all of the things to do there. But what will you do in the unlikely event that the weather isn't just what you expected? It is always good to have a plan, so let's talk about Orlando's Weather.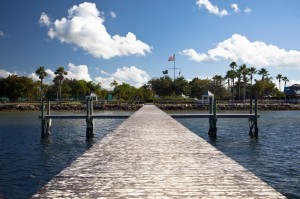 First, you can begin with the assumption that the fall and winter months are going to be very, very pleasant! After all, the average temperature in Orlando is nearly perfect at 72 degrees Fahrenheit. It is sunny 70 percent of the time. Does it get any better than that?
During the fall months, the average temperature varies from about 52-90 degrees. So, you may need a light jacket, but you won't need a parka! Don't worry too much about hurricanes either. Orlando is not prone to the hurricanes other regions of Florida face.
Related Post: Where is Clermont?
If it rains, you may see thunderstorms, but don't worry, if the weather isn't perfect outdoors, you won't necessarily see the theme parks roll up the sidewalks. Instead, they shift the fun indoors and you can spend your day enjoying one of the many shows or indoor rides available. In other words, a bit of weather won't necessarily spoil your day.
There are other things to do in Orlando too. You can head to one of the area malls or spend a wonderful afternoon at the Orlando Science Center. But, since it is sunny so often, you will probably find yourself outdoors at a theme park like Universal Studios Orlando, Sea World or Walt Disney World. Wherever you go in Orlando, you going to like what you see and love the weather.
When are the best months to go and avoid the weather? November through February, Orlando only averages 3 inches of rain per month, so it is quite likely that you will have a great time in the sun during the long winter months!
So, come to Orlando! Enjoy some fun in the sun and leave the winter blues to someone else. Even if it happens to rain on your parade for a short while, there's plenty to do indoors until the sun shines again. This time of year, you won't have to wait long to be back outdoors and enjoying the many world class theme parks and attractions that have made Orlando a desirable vacation destination for folks from around the world!
Your Florida and Orlando Expert
I love living, working and playing in the area and if you love it just as much, give us a call to find your perfect dream home in the Orlando real estate market. I help buyers and sellers in Winter Garden, Clermont,  Minneola and all over the Orlando area. Where know where to live in Orlando!