Where is Clermont FL?
Clermont is a unique little town just 40 minutes west of downtown Orlando located between Lake Minnehaha and Lake Minneola. It's just west of Winter Garden and east of Groveland and southwest of Minneola Florida.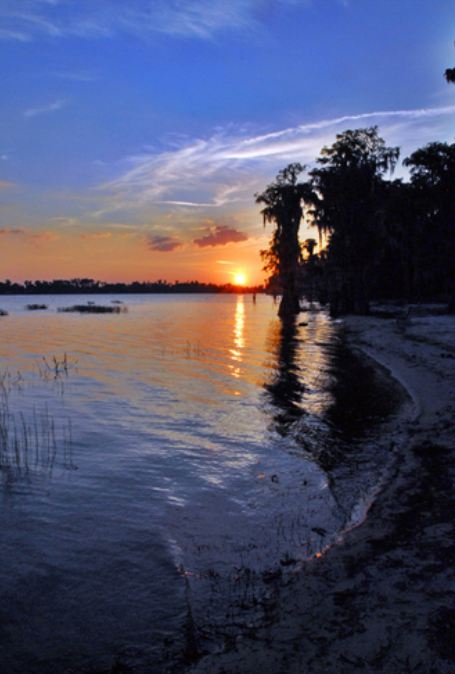 We are about 40 minutes from the Green Swamp Wildlife Management Area and just 20 minutes to Lake Apopka.  Clermont Florida basically sits right in the middle of the Panhandle of Florida about equal distance to the Gulf of Mexico and the Atlantic Ocean. We are about an hour and a half in either direction to ocean water but there are dozens, let me rephrase that, hundreds of smaller lakes, reservoirs, creeks, and "ponds" all around Clermont Florida.
One of the nicest things about Clermont Florida is that it's not on a major freeway such as the Florida's Turnpike or Highway 91. We are on a smaller state highway, (50) that runs East and West from downtown Orlando to the Gulf of Mexico through the Richloam Wildlife Management Area. Because of this, we are a smaller town with the tightknit community among dozens of neighborhood and smaller pockets of homes.
Because the town literally sits between two smaller lakes with dozens of even smaller lakes within the city limits, finding a home on the waterfront is really quite reasonable. Homes in Clermont Florida can start at around $100,000 and range in price up to $500,000, this being the average, and of course there are more in the higher and luxury markets if you're interested.
We love living, working, and playing around Clermont Florida. If you'd like to know more about where is Clermont Florida simply contact me for a personal tour. I would love to show you any of the open houses, homes for sale, waterfront houses and more in Clermont Florida. Thank you JenyPlante for the Image
View Larger Map
Your Florida and Orlando Expert
I love living, working and playing in the area and if you love it just as much, give us a call to find your perfect dream home in the Orlando real estate market. I help buyers and sellers in Winter Garden, Clermont,  Minneola and all over the Orlando area. Where know where to live in Orlando!