Forbes compiled a list of the 25 best places to retire in 2016. This year the top cities are in 19 states all over the country. The list is complied of places that have warm or moderate climates. The results fall in line with research from the National Association of Realtors and the U.S. Census that found baby boomers approaching retirement prefer to live in sunnier weather. These means that naturally there are some cities in Florida that made the list.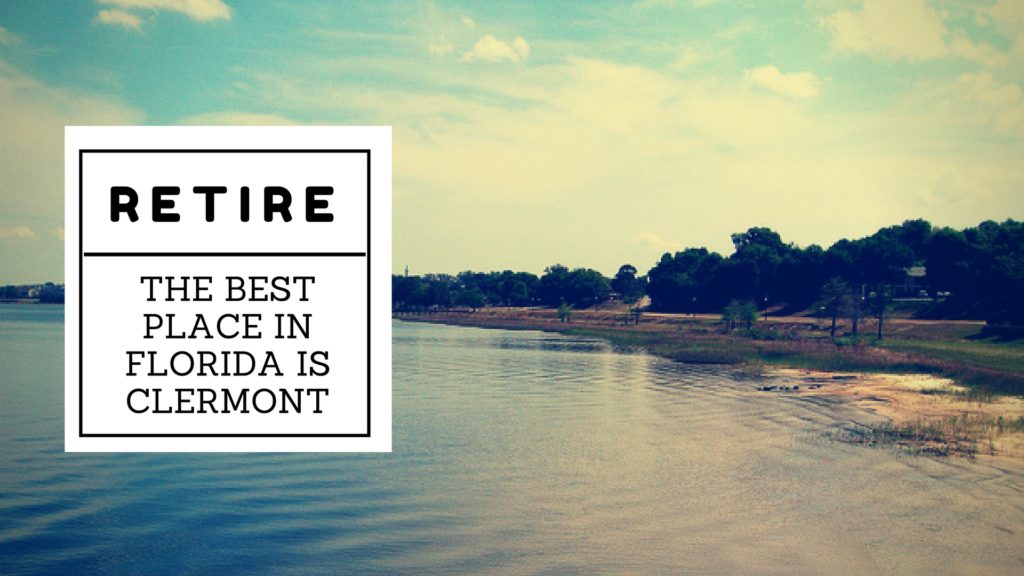 Retirement is a period of change. For most retiring people this means, less income and more time to do what they choose. One logical and popular response to both of these is to move to a place with a lower cost of living and attractive lifestyle features like a warm sunny climate, rich cultural and educational offerings, and plenty of choices to stay physically active and opportunities to get involved in the community through volunteer work.
Forbes compiled the list after looking through nearly 500 communities with a primary objective to " identify places that provide what we think, all things considered, is the best retirement value."  The list of the top 25 cities are not ranked better to worse, so that no one can boast they are number one according to Forbes. They want people to know all of the cities mentioned are great places to live.
This is What Forbes wrote about Clermont:
Clermont is an inland city of about 30,000 west of Orlando. Pros of living in Clermont include a strong economy, great weather and good air quality as well as a low serious crime rate. Cons include a low Milken aging index.
Clermont is new to this year's list.
Other cities/ towns that made the list include:  
-Abilene, Texas 
-Apache Junction, Arizona
-Athens, Georgia
-Bella Vista, Arkansas
-Blacksburg, Virginia
-Bluffton, South Carolina
-Brevard, North Carolina
-Cape Coral, Florida
-Colorado Springs, Colorado
-Columbia, Missouri
-Corvallis, Oregon
-Fargo, North Dakota
-Grand Prairie, Texas
-Largo, Florida
-Lexington, Kentucky
-Lincoln, Nebraska
-Meridian, Idaho
-Mount Airy, North Carolina
-Pittsburg, Pennsylvania
-San Marcos, Texas
-Smyrna, Tennessee
-The Villages, Florida
-Traverse City, Michigan
-Walla Walla, Washington
Clermont is a great place to live no matter your age! For more information on living in the Clermont area and Clermont real estate please browse our website or contact us at anytime.  Image adapted by Jared