Activities and Events in Winter Garden
If you have been looking for a home in Florida, you already know that the weather is fantastic. You already know that you will never be far from a golf course or water, but what do you do when you're not fishing off the coast or perfecting your putt.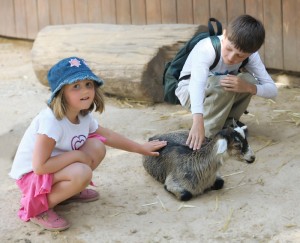 Well, if you are fortunate enough to find a home in Winter Garden, you will always have something to do! Winter Garden is the kind of place that buzzes with activities all year long!
Whether it is a quiet walk downtown, or a bike ride along Fuller's Cross Road, you can always find a new way to enjoy the sunny skies of Winter Garden. There are plenty of places to stop for a cool drink or fresh cup of coffee, so take advantage of the amazing climate and beautiful buildings and walk Winter Garden as often as you can!
If that isn't enough, take advantage of Disney's Animal Kingdom.  It's an amazing place sprawled out over 500 acres and hosts an astounding 17,000 animals.  What could be better than taking a day with the kids or grandkids and trying to sort out the differences between the 250 species who call Animal Kingdom home?
But as the infomercials would say, "But wait! There's more!"  Winter Garden has a great Farmer's market every Saturday and the Cruz-N-Car show on the third Saturday of every month.  There is always a music festival of one kind or another and you won't want to miss Theme Park Connection, that features everything collectible and Disney!
If you have been looking for just the right place to purchase a home in Florida, be sure that you check out Winter Garden. It has every convenience, plenty to do all year long and some of the best weather you can find anywhere. Winter Garden is where everything is happening!
Your Florida and Orlando Expert
I love living, working and playing in the area and if you love it just as much, give us a call to find your perfect dream home in the Orlando real estate market. I help buyers and sellers in Winter Garden, Clermont,  Minneola and all over the Orlando area. Where know where to live in Orlando!