Are you and your little ones looking for a little fun Easter weekend? And possibly some free candy? Well head on over to Newton Park, 29 West Garden Avenue for the Winter Gardens Lions Club Annual Easter Egg Hunt.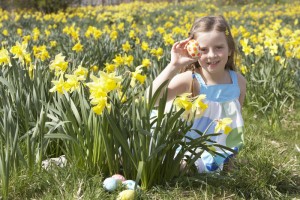 The event is being held on Saturday April 4th and begins at 1:00PM. The egg hunt is free for all visitors however, only babies and kids up to twelve years old are allowed to take place in the hunt. Sorry moms and dads, you will have to buy your own candy. Now some kids might need to have some special accommodations and the park is ready to accommodate them. Just call 407-656-4155 or email recinfo@wintergarden-fl.gov at least one week before the event starts so they can be ready for it. So grab all of your pink, blue, and green baskets and your bunny ears, and hop on over to Newton Park for the Winter Garden Lions Club Annual Easter Egg Hunt.
For those looking to make a fresh start this spring the Lake Minneola Half Marathon, 12K, and 5K will be taking place at Clermont's Waterfront Park. The marathons will be taking place on April 25th and they begin as follows: the ½ marathon at 7:00AM, 12K at 7:30AM, 5K at 7:40. And for those looking for a challenge there will be live plants awarded as prizes to some of the top runners in each of the marathons.
Each runner will also receive a medal upon finishing, post race food, and a souvenir t-shirt. Depending your registration date the prices will increase, currently the ½ marathon is $75, the 12K is $38, and the 5K is $28 but these prices will only last until 4/18 and then they will increase so make sure to register soon. Also make sure to register by 4/12 so that you can get your proper t-shirt size. So grab your running shoes and water bottles because the race is on.
For more information, please contact me anytime! I specialize in Winter Garden real estate, Clermont lakefront homes and all properties in the area.