Lake Minneola is located in Lake County Florida covering parts of Minneola and Clermont.  Often referred to with it's sister lake of Minnehaha, located just south of Minneola, this lake offers many lakefront properties, homes and waterfront estates.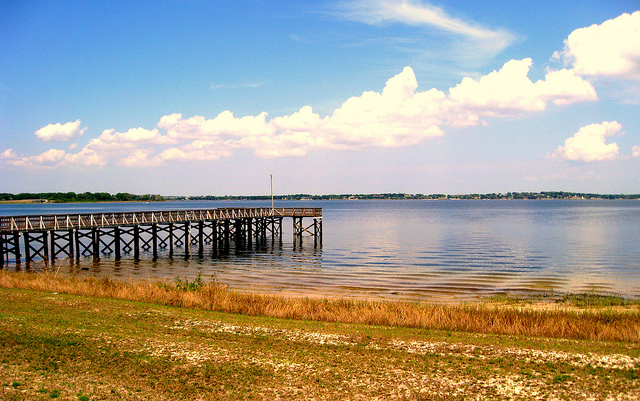 ---
What to look for in lakefront property
What do you want out of your lakefront home? – Do you want to swim? Have a boat? Have a view? Make sure you know why you want lakefront and what you want out of the home. You may love the home but hate the land.
Check out loans. – Many lenders may have restrictions on lakefront properties. Make sure your lender knows what you are looking for and get funding accordingly.
Same with insurance. – Make sure your insurance company knows all they need to know about the property. You would hate to not be covered for something because you forgot to mention it.
Check the weather. – Double check on the weather in your area and how the house withstands the rise and fall with rain, storms, etc..
Talk to the neighbors. – You might learn a lot about the area and the property by talking to neighbors, especially if you have never owned a property on a lake before. Ask them what they wish they knew before moving there.
What about utilities? – Check into the utilities before buying. You may have restrictions on septic, sewer, water usage and plumbing. Make sure you understand your property before "diving in".
---
Where to Buy along Lake Minneola
There are residential neighborhoods on the west side of the lake near Crystal Cove and all along the north end and part of the northeastern side. Homes along the northwestern banks may also border the Palisades Golf Course, so a golf AND lake view home is completely doable.
South of the lake is Clermont and West Lake but most of these areas are industrial or commercial with the inclusion of the Waterfront Park along Palm Street.
---
How Much are the Homes Today?
Prices vary greatly for lakefront homes in Clermont mainly due to age, size and condition. Lots are between 1/3 – 1 acre and maybe more on the west side of the lake. These properties range from $225,000 – $500,000.
Homes along the Palisades Golf Course and the water range about $300,000-$800,000 with the average about $700,000.
On the north and northeast side of Lake Minneola there are several parcels of land perfect for building your own lakefront property starting at about $120,000. Homes range from $300,000-$800,000.
(All Prices are current as of the publishing of this post – please check with current listings here for more accurate pricing.)
Ready to get started? Call me today or contact me via the website for a customized list of homes on Lake Minneola that meet your search criteria and price
Images by Jared Flickr