Selling a home is not easy, regardless of the market, or real estate conditions in the local area. Let's face it, buyers have many options today. There are plenty of beautiful homes just like yours up for sale at any given time so you cannot afford to be casual when you decide to put your home up for sale. Luckily for you, we have gone through the trouble of compiling the top mistakes to avoid when you want to sell your home fast and at the best price possible. Below are 6 tips to help your home sell!
Do Not Overprice Your Home
This is by far one of the most common and detrimental mistakes home sellers make. There is nothing wrong with wanting to sell your home at a profit however, you should not overprice your home if you want to sell quickly. Price is by far the most important consideration for home buyers. As a result, the price you set should represent the true value of your home according to an expert local agent and not based on your own wishes/expectations.
It makes sense to hire a real estate agent who can help guide you through the selling process, carry out a thorough market analysis, and resolve a myriad of issues that may arise once your home is contracted. Ensuring you get the best price, based on market conditions, with consideration for any upgrades/improvements you have undertaken is what your agent will do for you. Overpricing your home is a bad idea and can discourage interested parties from making offers.
Market The Property With Purpose
Many home owners (and ultimately their agents) fail to do proper marketing. Putting a "For Sale" sign in your yard and/or taking a few photos of your home and posting them online is not enough. If you want to sell your home fast and at the best price possible, you need to consider all marketing options at your disposal.
For instance, you need to utilize the internet fully by posting on all online real estate listing sites you can. You should also use social media, blogging, and even print media to reach as many consumers as possible. It is also important to make sure your agent takes quality photos or hires a professional photographer. The use of drones to market your home should also be considered if you have outside features you want highlighted. The majority of buyers start their search online…make them want to come visit your property!
Do Not Try To Sell Your Home On Your Own
Although there are benefits of selling your home yourself, the disadvantages can easily outweigh the advantages when you do not know what you are doing. Contrary to popular belief, selling your own home is typically not an easy task. In most states in the U.S. for instance, you automatically accept some liability when you try to sell your home yourself.
The entire process can also be tedious and time consuming not to mention the special skills required (i.e. negotiation skills) to sell real estate successfully. In a nutshell, it is better to hire a professional real estate agent if you want the best outcome possible.
The money you stand to save as a first time home seller is often not worth the hassle. In fact, you may end up incurring avoidable costs when you attempt to sell your home on your own because of factors such as poor negotiation skills, lack of real estate market knowledge, or not understanding what you need to disclose.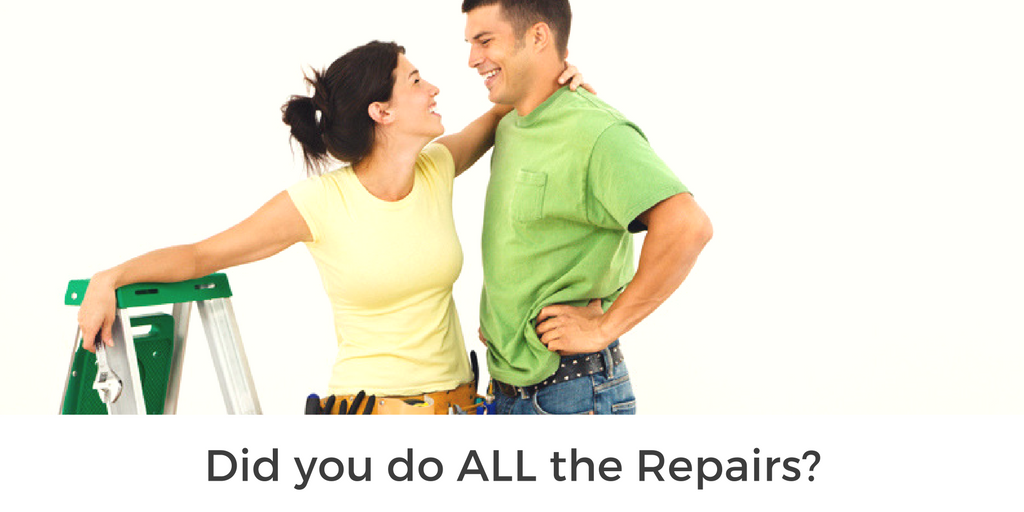 Failing To Do Repairs
This should go without saying. Your home must be in the best condition possible before you decide to sell it otherwise you will have a hard time attracting buyers who are willing to pay market value for your home. Jiggly door knobs, sagging screen doors, loose hand rails on the steps, dirty/damaged gutters, dripping faucets etc. must be fixed before you put your home up for sale.
It is better to include the cost of repairs in your asking price than consider settling for a lower offer. If you are unsure what to fix or update, get a home inspection done before you list your property. The inspector will provide a list of things buyers will most likely want resolved before purchasing your home.
Getting emotionally involved
Many home sellers also make this mistake which is totally understandable. Homes are beloved possessions. They also hold a lot of memories. Nevertheless, potential buyers may not see your home as such which is why you need to be as rational as possible if you want to sell your home fast. Potential buyers are interested in envisioning themselves in your home as opposed to sharing your personal memories and tastes.
It is important to make your home as neutral as possible (paint/furnishings) so it appeals to as many consumers as possible. This includes letting go of or removing and storing personal features (i.e. taxidermy items, mass collections, etc.). They are hard for buyers to overlook and could prevent your home from selling. You should think of your home as a commodity as opposed to an extension of who you are. It is advisable to have your agent pre-inspect your home and provide advice on what you need to change to make your home more marketable.
Home features aside, you should avoid getting offended by low offers. Most home sellers get emotional when they are offered less than what they expected. Instead of blowing off potential buyers or having other emotional responses, decline such offers politely and/or give a counter offer. You should not blame anyone for trying to get a great deal. Furthermore, you might push away a serious buyer since low offers are often part of the negotiation process. This is where cooler heads will prevail so ensure your agent is a neighborhood expert who will actively negotiating on your behalf.
Not Compromising On Minor Details
Some sellers have a hard time selling their homes because of being too rigid over minor details. It is possible for a home sale to fall apart over insignificant issues or concerns so having an open mind and being willing to give/take with buyers can make all the difference.
For instance, a seller may want to take a mantle with them instead of leaving it behind. Unless the mantle is really precious to you (i.e. it has been in your family for generations), you can always find another mantle. It is not worth losing a serious buyer over a detail that you can control. Also, it is often a great idea to stage your home after you have removed your belongings.
While these 6 tips to help your home sell will not guarantee a closing, following the advice will put your home in its best light, giving it every opportunity to be seen and sold.