Living on the Lakes in Clermont, FL
Nestled within Lake County lies Lakes Minneola and Minnehaha which flank the city of Clermont dubbed the "gem of the hills"; a picturesque community surrounded with rolling hills, filled with small lakes and a historic downtown founded in 1884 is home to the Citrus Tower built in 1956 it was one of the first landmarks in Florida.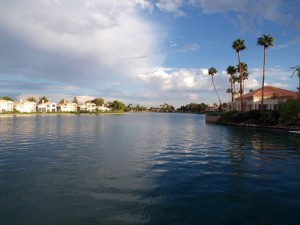 With a modest population of fewer than 30,000; the small town values with big town conveniences lend themselves to a life of peace of mind.  Lake Minneola offers fishing, swimming, boating and family fun with picnics and the annual "Pig on the Pond event" at Waterfront Park in March and where the Lake Minneola Scenic Trail a 5.5 mile pathway set on an old railway bed is a popular spot for cyclists, walker and training grounds for triathlon athletes.
The Green Valley Country Club and Kings Ridge Golf Club give you an escape into the time old pastime of golf; with putting greens, driving ranges, restaurants and magnificent Florida terrain you'll find yourself coming back time and time again where even the seasoned golfer will be challenged.  Besides the lake activities; Lakeridge Winery offers wine tastings and tours, The President's Hall of Fame is chock full of presidential wax figures and memorabilia where a day out can be fun and an educational adventure. Many restaurants, shopping are located in downtown where it's charm and sense of community are sure to win your heart. City wide events abound with the Fall Festival at the end of October features food, music, pony rides, a hot dog and pie eating contest and a talent show; The Christmas Gala in December started in 2009 a charity event where the proceeds go to benefit the New Beginnings program which helps homeless families within Lake County.
The homes here are beautiful while some are demure and quaint others are grand and leave you breathless with awe; prices averaging between $90,000 and up over $650,000 for that premium lake side sanctuary it is guaranteed you will find your own personal oasis. Whether it's that cozy in town bungalow or the premium lake side sanctuary of your dreams; calling Clermont, Fl home will be the easiest decision you've ever made.  Conveniently located within an easy 30 minute drive of Orlando upon Hwy 50 commuting to work, the Orlando Airport, the beaches and yes even the amusement parks including SeaWorld and Walt Disney World and Resort are just a short road trip away.
The schools in Clermont are some of the most innovative; with cross-curricular studies integrating math, science and technology with science themes, a hands-on approach to learning and support are provided at Cypress Ridge Elementary. Clermont Middle "Excellence with Purpose" focuses on building the skills both academically and athletically needed once they reach High School and beyond.  Their mission to create secure and successful foundations is evident. East Ridge High embodies togetherness working as "1 Knight" to strive for excellence, character, empowered to be their best and always striving for greatness in and out of school.
If you enjoyed this post you may also like: