Sell my Clermont FL Home
Need a listing agent in Clermont Florida that not only knows the market but the buyers as well? You can't just throw your listing on the MLS hoping potential buyers will find it.
Many discounted real estate brokerages and selling assistance programs say all you need is MLS coverage but if you really want to sell and sell quickly you need a listing agent that not only knows the market but can advertise to potential buyers. Using a Clermont Florida real estate agent that also deals with buyers means I may already have the buyer ready for your home. Because I deal with buyers and sellers I have buyers waiting for the right property. If your home meets their search criteria and budget, it's a no-brainer; The home is sold within the first week.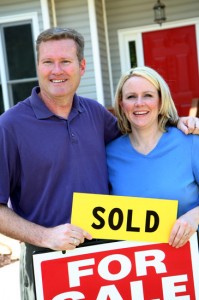 Because I've been a real estate agent for so many years I've developed a sphere of influence and networking associations to contact when new listings hit the market. I may know of other agents that have buyers looking for your property and can potentially market to hundreds of other buyers agents in the area, not simply the MLS.
Also, because I deal with buyers and sellers I know what buyers are looking for and what's currently out there. We can strategize and stage your home to far exceed anything that's on the market today. I price your home competitively, offer more for less, and yet still provide you profit in your pocket at closing if possible.
Considering a short sale, this is one of the best alternatives to foreclosure. Rather than simply walking away, working with the lender by selling your home for less than you all owe on it can free up your burden and allow you more money and more time for what really matters. If you've had to deal with a hardship, job change or layoff, medical bills or any other hardship in your life, lenders can sell your home with a short sale allow you to buy again within three years as opposed to a foreclosure which is at least seven.
My proven strategy of listing, selling and closing on homes and properties in Clermont Florida can get your home listed quickly, shown the most and more offers on the table with my network of marketing and advertising avenues. Call me today for a free listing presentation or simply to find out what your Clermont home is currently worth.