Staging a house is one of the major steps to listing and selling property. Just 30 years ago staging was practically nonexistent. Homeowners simply cleaned their house and hope for the best, but with the addition of HGTV, fixer upper programs, and home staging shows, staging is a necessary part of the selling process. But, everybody's home is different and every room is different so let's go room by room to find out the best way to stage each room in your home.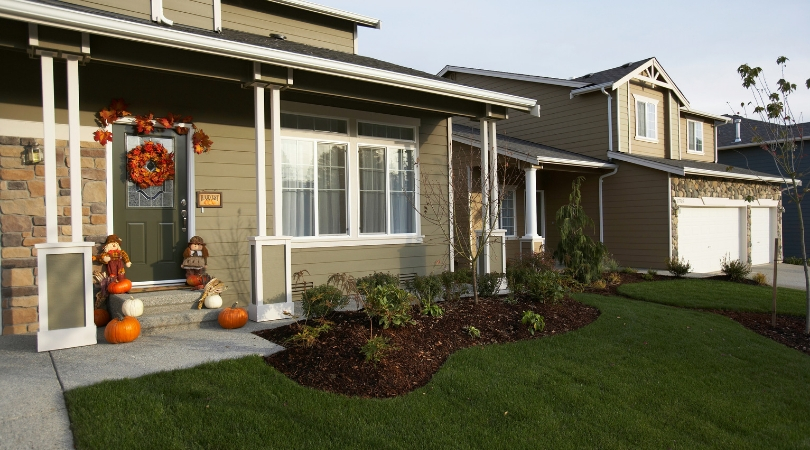 Curb appeal
Let's start from the outside and work our way in. Most MLS listings require the main photo of the house to be the outside of the house or the view from the house. 90%, probably more, of listings show the outside of the house so that first initial picture has to make a great impression.
Make sure the grass has been mowed, trees and bushes have been trimmed, walkways swept and neatly edged, and it doesn't look too cluttered or crowded. You will have a lot of people coming up to your front door and while they are standing there waiting for their agent to get the key, they will be looking around, so make sure you have enough space at the front door and a welcome an inviting atmosphere. Make it easy for people to get to the front walk, stairs, or front porch. Keep flowers to a minimum and usually only one color at a time. Consider touching up the trim on the house itself, repainting house numbers, and sprucing up the mailbox if necessary.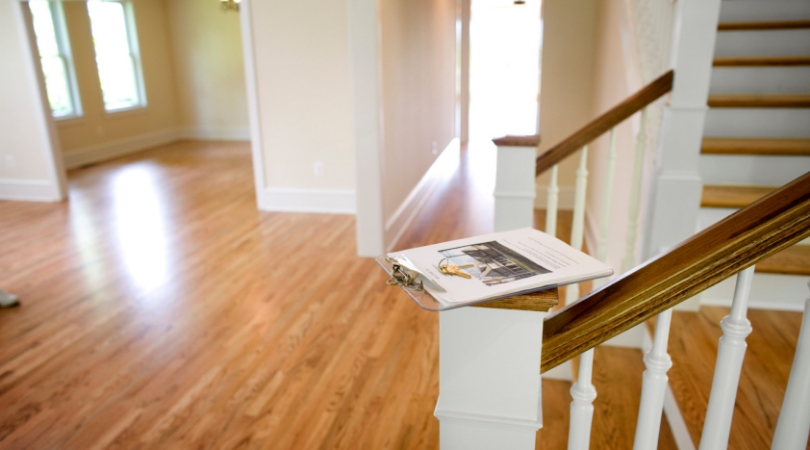 Front door and entrance
Once people get into the house make sure they have enough room to maneuver. If it's too crowded, they will immediately feel uneasy and uncomfortable. Remember, there are usually at least three people visiting the home while it is on the market, the agent, and one or two buyers. There could be more so you want to make sure there's plenty of room for everyone to get comfortably into the house. If there is enough space consider a bench where people can put on their shoes, a shoe rack or coathanger, or simply a small table to set down keys or a wallet. Make the entrance inviting, warm, and welcoming but not too crowded unless you have plenty of space.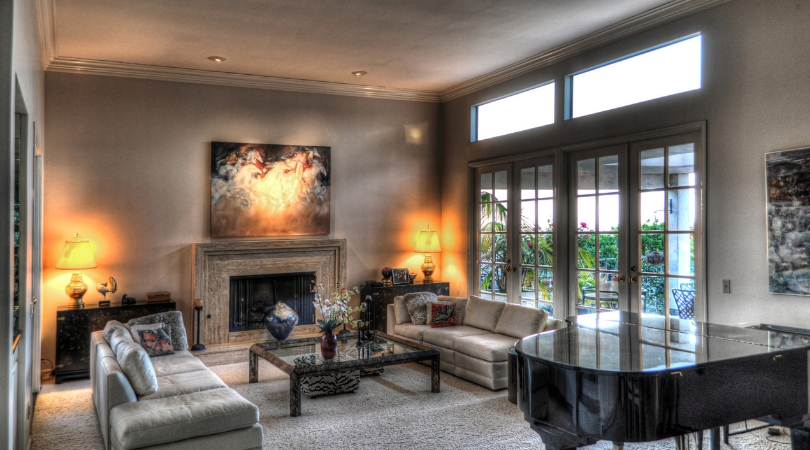 Living room/family room
In today's modern design many homes have both the living room and a family room. This could mean a formal living room and a casual living room or an open floor plan. If you have a formal living room, this should be free of any major media such as TVs and video games. It might have a fireplace so dress up the mantle with just one or two small items.
Have chairs facing toward each other and away from the wall so there's plenty of room to move around the furniture. If you have a coffee table, consider one or two simple items with neutral colors and decor. Nothing should be stacked on the floor other than furniture and you want to create a sense of atmosphere in the room so if there are hardwood floors consider a large rug in the center that all the furniture goes onto. Large throw pillows or one throw blanket is about all you need to create a cozy environment.
Family room – the family room should be exactly that, a space where families can gather, watch TV, have family movie night, game night, or simply entertain friends and family. This should be comfortable but not cluttered. If there are bookshelves they should be cleared off with just a couple of books and a knickknack per shelf.
Related Post: 4 Things Home Inspectors are Looking for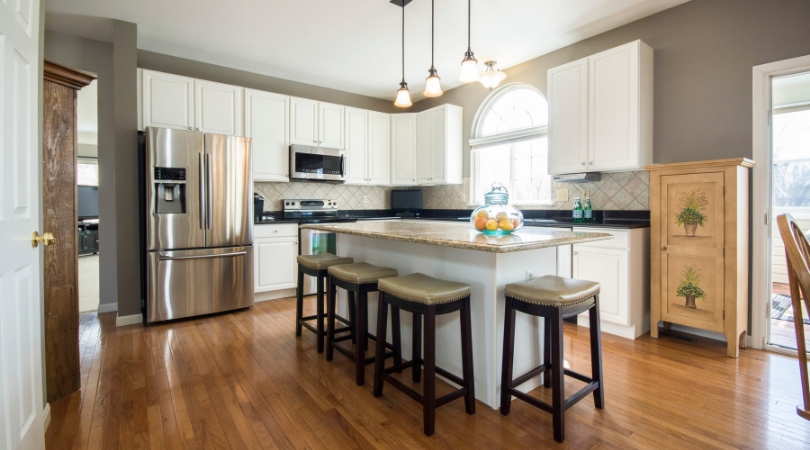 The kitchen
This is the heart of most homes so staging a kitchen is really going to be a crucial part of the staging process.
First of all, clean every single cupboard, drawer, and cabinet. Pack away items you know you won't need until the new house, clean cupboards, organize things in pantries, and clear everything off of the counters. Then carefully put back one or two items per space. For instance, if you have a large island, clear it off completely and just have a bowl of lemons or fruit or even a vase with fresh greens and flowers. Windows should be cleaned and sparkling, and all cabinets should be wiped down.
Your kitchen should smell clean and look clean so having a nice cotton scent or a warm apple cinnamon smell is often favorable.
Related Post: Which is a Better Home Investment? Pool or High-End Kitchen?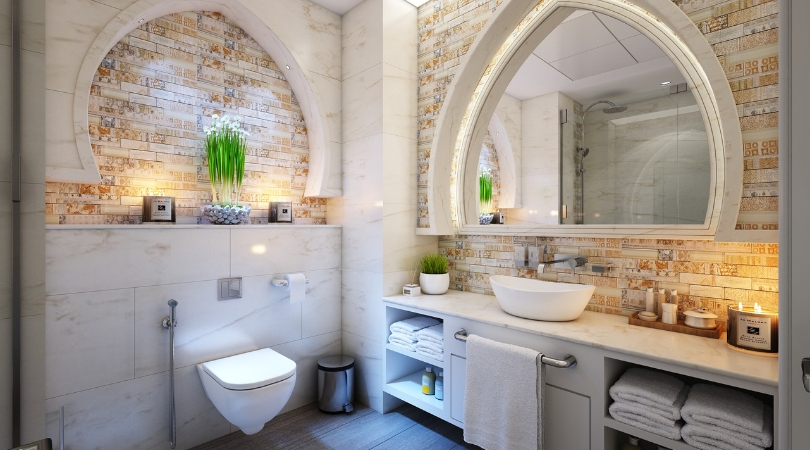 Bathrooms
Bathrooms, even half baths, should be an inviting and clean space. Once you've thoroughly cleaned, I mean a good deep clean, make each bathroom like a small spa retreat. If you have space, allow for a small basket with rolled white linen towels, a few toiletries, and soap. If you have a large master bath create a spa-like environment with candles around the tub, a perfectly clean shower with either brand-new soap or nothing at all inside. Pack away any personal items, toiletries, brushes, toothbrushes, and makeup and make sure there's nothing on the counter except for a neat soap dispenser and that small basket of rolled towels if you have enough space. A nice vase of fresh flowers or greenery creates a freshness to the bathroom as well.
Related Post: 7 Creepy Things That Can Ruin Your Home's Value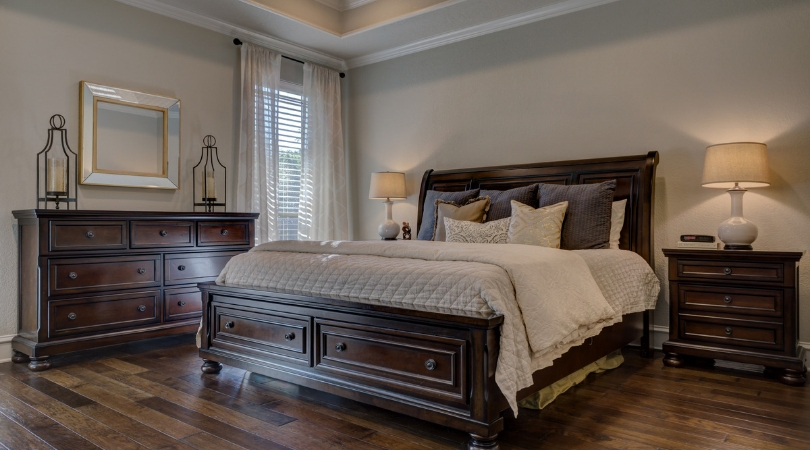 Bedrooms
Just as with the bathroom, a bedroom should create a spa-like, restful retreat space as well. Beds should be made with a lot of extra pillows and comfy linens and fresh bedding, dressers and nightstands should be completely cleared off with just one or two items such as a lamp, book, maybe a pair of glasses, and a vase of fresh greens or flowers. If you have enough space a sitting area with a comfy chair, neatly arranged throw pillow, and nightstand makes an inviting space to come, sit, and read a while.
Related Post: Will Staging Actually Sell the Home? Maybe Not…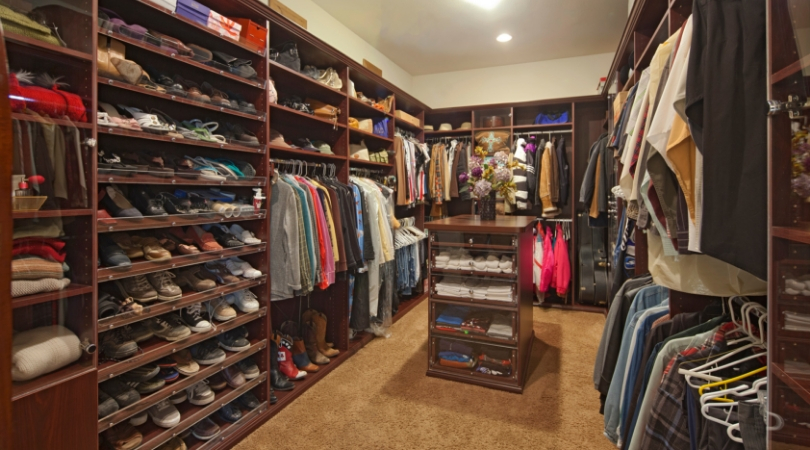 Closets
Closets should be neat and organized. Now is the time to pack up any office season clothing and make each closet appear to have a lot of extra space. If people see a crowded closet they think that there is not enough space in the house itself and may be deterred from looking any further. Walk-in closets should be neatly organized, shoes should be lined up or stacked, and shirts and pants neatly folded or rolled on shelves or in drawers.
Kids rooms
You don't have to get all stodgy and boring with children's rooms but they do need to be organized and clean. Get bins or chests to tuck away toys that are not being played with or pack up items that can be used at the next house. Organize closets the same way you would an adult closet and keep books and toys neatly organized. Try to get the kids not to make any mass that cannot be cleaned up within 30 minutes.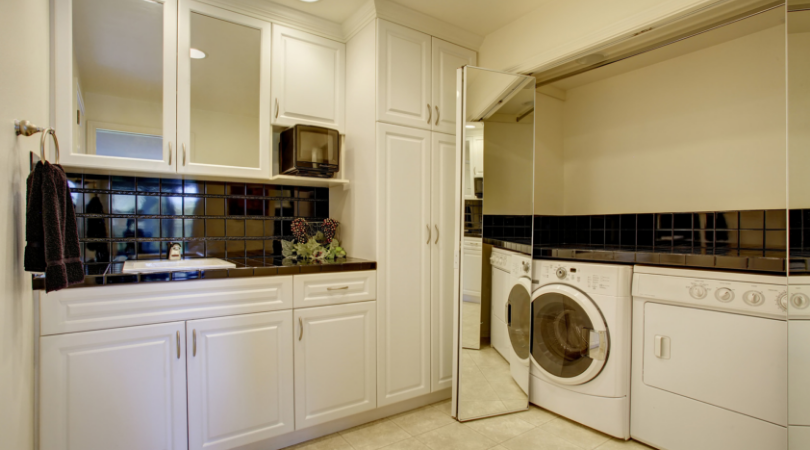 Laundry room
A laundry room could also double as a mud room so this space can get dirty quickly. Try to keep floors free of any clothing, rags, or towels, wash dirty or wet clothing immediately, and have a space to hang up wet items, coats, hats, and scarves. The laundry area should be ready for laundry day with the dryer sheets, laundry soap neatly stacked and organized, and counters clear of any clutter.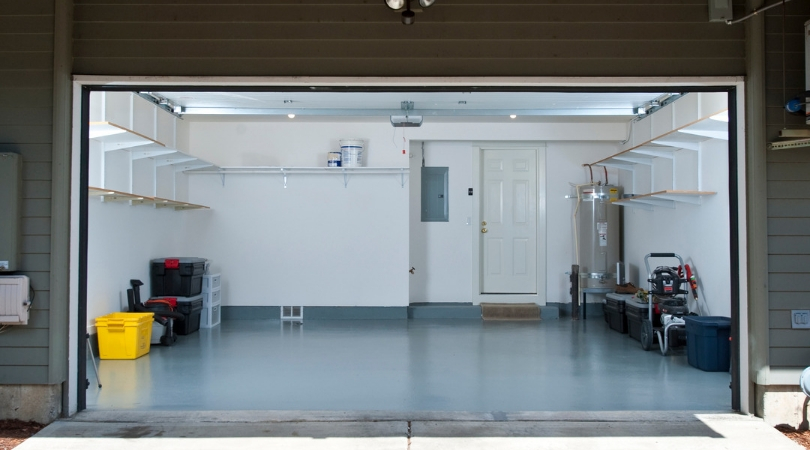 Garage
Yes, a garage still needs staging. If people think the house is perfectly clean and clear and then walk into a cluttered garage, they may think that you are hiding something else. It may be time to rent a storage pod or storage space while the home is on the market. If you can get at least one car in the garage, buyers will assume they can as well. You can have items in the garage but they should be neat, organized and labeled.
These are the main rooms in a home that need to be staged. If this seems overwhelming, take it one room at a time. Give yourself a week or more to prepare your house for sale before listing. You only get one chance to make a first impression.
Additional Staging Resources: