Lake Louisa that is the largest in a chain of 13 lakes around the Clermont Florida area. About half of the lake is surrounded by the Lake Louisa State Park and the north end of the lake is full of residential neighborhoods and waterfront homes.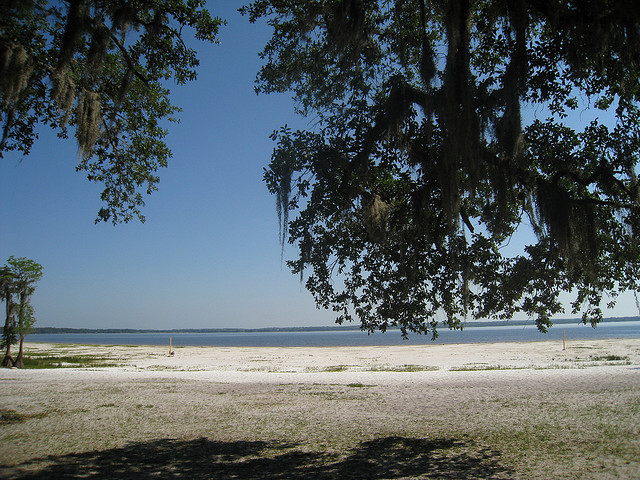 The Lake Louisa state park is over 4500 acres of rolling hills and scenic landscapes as well as numerous lakes and of course Lake Louisa itself. There are numerous natural preserves, wildlife, parks and pathways throughout the park as well as camping, canoeing and kayaking, hiking trails, fishing, horse trails, picnic facilities, playground and swimming facilities.
Homes along the northeastern part of the lake are accessible along Lake Louisa Road from Highway 27. These homes featured docs, boat accessibility, wooded lots and larger layouts. Many of these homes are built in the 1960s and 1970s although you may find many renovations and remodeled homes up to today's standards. These homes range from about $500,000 to over $1 million depending on the size, condition and lot size.
On the west side of the lake are several lots along Oswalt Road, many of which come out into a peninsula and feature waterfront access on two or three sides of the lot. These homes range anywhere from $200,000 to over $800,000, also depending on size, lot and condition. There are also many lots currently for sale that are vacant and ready for building. These lots range from about $75,000-$200,000. If you're looking to build your dream home on the lake, this would make it excellent option. Residents are about 15 minutes to downtown Clermont yet miles away from the ordinary text into the back side of the lake. These homes are along many other lakes such as Lake Glona, Lake Nellie and Saw Mill Lake. Many of the homes on the west side of Lake owned property out into the lake itself so a dock or boating access is highly feasible. Many of these lots on the website also are between 1 to 3 acres and most of the homes currently were built after the 1960s.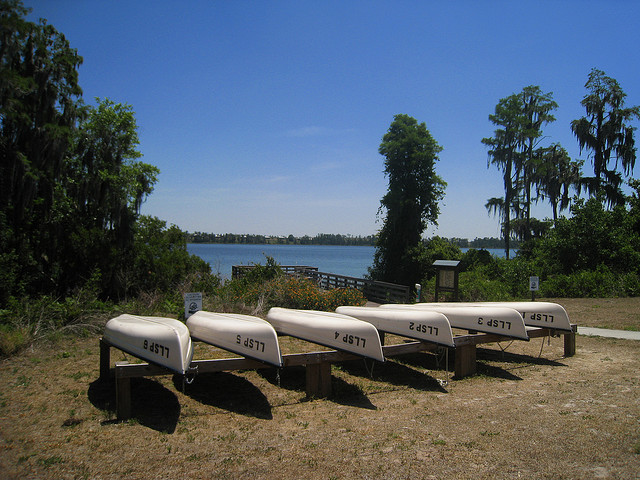 The homes around Lake Louisa are part of the Lake County Public school District and utilize the Southlake high school, the Pine Ridge elementary school, and the Gray middle school, all of these schools receive a seven or eight score from great schools.org.
For more information on the homes and real estate around Lake Louisa in Clermont Florida please fill free to browse my website or contact me for more information and a personalized list of all the homes that match the property you are looking for.
SEARCH ALL LAKEFRONT HOMES IN CLERMONT
Images by Katy Warner Flickr