Use Short Sale Waiting Period Wisely
Some stay as far away from Short Sales as they can, some go after them. If you are a Buyer who has put an offer on a Short Sale listing and waiting for the Short Sale lender's approval, you must use this time wisely.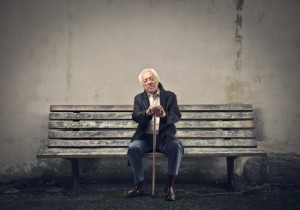 -Short Sale Lender may not approve the sale price- Although the short sale process has improved over the past couple of years, waiting period continues to be long(typically 3-4 months). If home prices increase between the time the offer is made and the time short sale lender orders a BPO(Broker Price Opinion) or an appraisal, chances are, fair market value of the house will be higher than offer price. Buyers of short sale homes must prepare themselves to pay higher for the home than original offer.
-Distressed homeowner may not qualify for Short Sale- You must keep in mind that distressed homeowner(seller) must provide certain documents to their lender in order for the short sale lender to process the short sale of the home. If they're not able to provide such documentation or don't meet the criteria, short sale lender may not approve the short sale.
-Buyers who are financing must qualify for the loan at the end of waiting period- If you're financing, be sure to keep your credit scores same between the time you first apply for financing and the time of closing which could be anywhere between 3-9 months. This is not the time to purchase a new car, furniture or go charge happy! If your income to debt ratio goes down during the waiting period, you may not qualify to buy that house you had been waiting for.
Buyers should use short sale waiting period wisely by asking updates on the process from their Realtor on a weekly basis and also get market updates and know which direction home prices are going. If prices are increasing, prepare to pay more for the house than your offer. Don't assume the short sale will be approved, keep your options open.
If you're a homeowner in Clermont, Minneola, Groveland and Winter Garden areas and behind on your  mortgage, Short Sale might be your best option, give me a call at 407-929-1852 to discuss your options. Are you looking to buy a home, now is the great time, don't delay, I would love the opportunity to meet with you. Contact me today
Originated here: http://activerain.com/blogsview/3733706/use-short-sale-waiting-period-wisely-