The Perfect Gift
The Holiday Season is finally upon us, which means the stress of finding the perfect gift is looming over our heads. If you didn't get up at 3 am to battle the Black Friday lines and fight over the last pair of discounted Christmas socks, we have a solution for you. Finally, there is the perfect gift that requires no lines, no gimmicks, and no one-day only sale prices. There is no gift better than the gift of time and in this day and age, finding time seems to be the hardest thing to give. If you live in the Orlando area, we have recommended trying Painting with a Twist. This class not only provides you with the quality time you have been looking for, but it allows you to spend that time creating a one of a kind masterpiece with your closest friends and family.
Located in Clermont at the Clermont Landing Shopping Plaza, this central location allows you to join in on the fun from all around. While this is not BYOB, there are selections of beer, wine and non-alcoholic beverages available for purchase, so you can sip while you paint.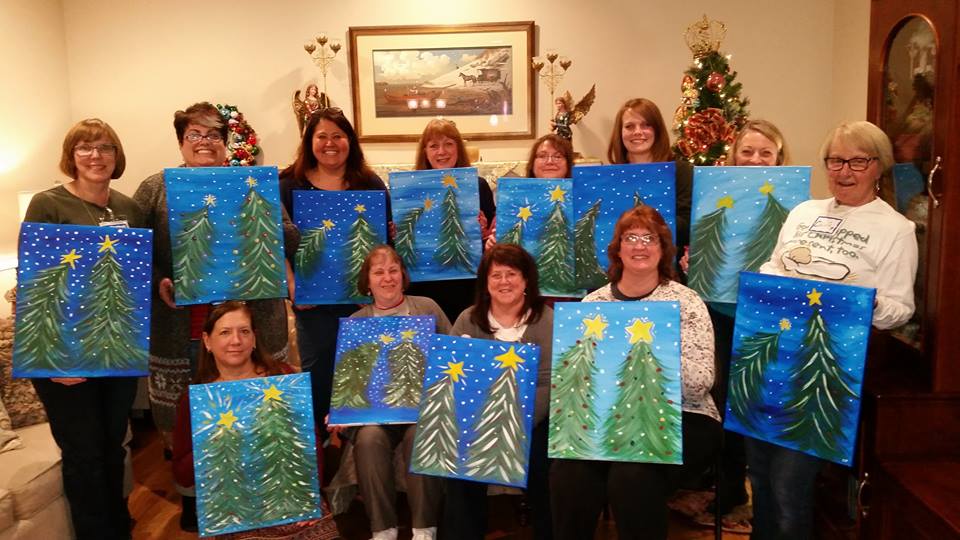 What exactly will you be doing during your visit to Painting with a Twist? With your choice of your purchased beverage, you will follow an instructor to create a one of a kind painting that you can keep to decorate your home, or give to a loved one. This specific class "Rustic be Thankful" will be held on December 21st from 6:30-8:30 pm and allows you to release your inner artist and while your creative talent to create a rustic "pallet" painting with "Eat Drink and be Merry" written along the "pallet boards." Don't be fooled, beginners and experienced painters are welcome! If you're new to painting or have never tried a paint and sip class before, an instructor is present to help you every step of the way. This is the perfect gift for a friend, family member or co-worker who has that touch of rustic charm in their home or office.
Make your reservations today and experience the fun of Painting with a Twist. If you are attending with a friend and have made your reservations separately, be sure to tell the studio so they can ensure you are seated together and can enjoy the full experience of the class together. Make sure you arrive 10-15 minutes before class starts to get settled, make your beverage purchases and prepare to have some artistic fun. Grab a glass, pick up your paintbrush and have a one of a kind experience unlike any other.
Payment online or via phone is required to guarantee your reservation.
Click here to visit Painting with a Twists' website and enjoy a fun and unique Christmas present!
Click here to book your class!