There are so many things to love about living in Clermont, and having Lake Louisa State Park in your backyard is one of them. Lake Louisa State Park is a nature lovers playground with 5 larger lakes and many smaller ones. People come from all over to enjoy the park.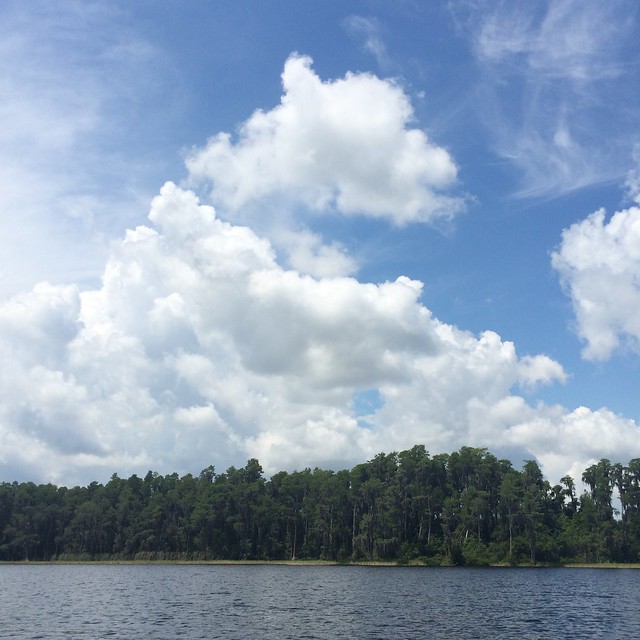 Park Activities
Biking 
Biking is one of the most popular activities at Lake Louisa State Park. There are seven miles of paved roads that wind through the park and over the rolling hills along with over 20 miles of un-paved multi-use trails. There are also bike available for rent in the park. 
Hiking
For a quick walk/day hike many Clermont locals enjoy the half mile nature trail just off of the Lake Louisa Parking lot. There are vast family-friendly hikes throughout that park that wind through the many lakes and rivers. The area does not lake in beauty to take in with 11 different natural ecosystems. With the different many different areas brings a large amount of wildlife that like to call the park home, you may see some of them as you are out adventuring. Keep an eye out for gopher tortoises, osprey, bald eagles, white-tail deer, bobcat, opossum, many different types of squirrels, and a large variety of birds.  
Guided hikes are also available for anyone wanting a more educational experience with an opportunity to learn about cultural, historical, and environmental attributes of the park.  
Bird Watching
Bird watching is a popular past time around the park because there are so, so many different species of birds in Lake Louisa State Park. It has become such a popular activity that the ranger station offers bird and butterfly watching checklists so you can record just how many different birds you come across.  
Horseback Riding
If you would rather travers the trails of Lake Louisa State Park that is also an option. Guided horse tours are offered by P3 Lake Louisa. Two experienced horse wranglers lead the way on gentle trail horses at a relaxing walking pace. This is a awesome experience for horse lovers of all experience levels, ages 8 and up.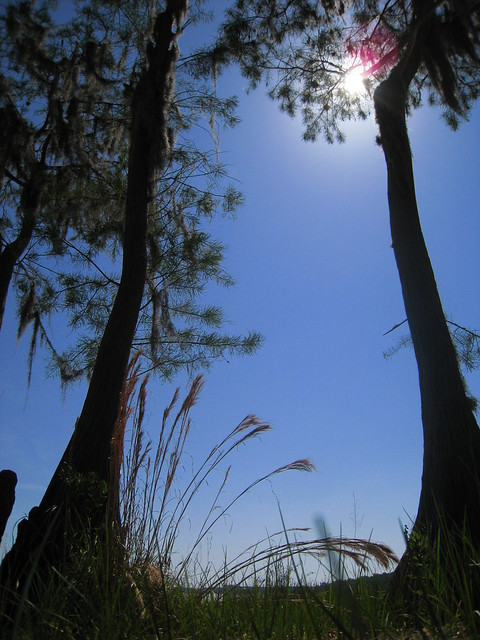 P3 Lake Louisa also hosts a trail ride to benefit Howey Horse Haven once a year where horse lovers are encouraged to ride one of the trail horses or bring their horse and ride along on a separate trail. All horses must stay at a walking pace and all proceeds go to benefit the rescue of horses at Howey Horse Haven.  
Kayaking and Canoeing
Rent a kayak or canoe and head out on the lake(s) for a day of water fun. Of course, you can also bring your own or you can even sign up for a guided kayak tour. The tour leaves from the shores of the Lake Louisa beach area and journeys out to the mouth of Big Creek. The tour lasts about an hour and forty-five minutes. It includes a guide that will share about points of interest in the park along the journey, and all equipment needed.  
Camping
Camping of all types is available in the park from tent glamping to cabin rentals, to primitive group/equestrian/traditional tent camping.  
Fishing and Boating
Fishing and boating are permitted on the lakes in the park as long as boats can be hand-carried into the water. There is no public boat launch in the park and gas motorized boats are not permitted, however, electric trolling motors are.  
Beach and Playground 
Lake Louisa is the only lake with a swimming area for everyone to enjoy and there is a playground nearby as well.  
Looking for a home around Lake Louisa? Start Your Online Search Here or simply call me to set up a consultation or showing at any time.
MORE GREAT STUFF:
Sam Howzit & Katy Warner Image Credit