Winter Garden Village has a New Owner
Do you live the Winter Garden area of Florida? Well then you probably shop at Winter Garden Village, West Orange County's 161 acre signature retail development. You also may be interested to know that this retail development of Winter Garden Village now has a new owner. It's the largest retail transaction so far for 2014 close to the tune of $251 million worth of retail investment sales in Central Florida.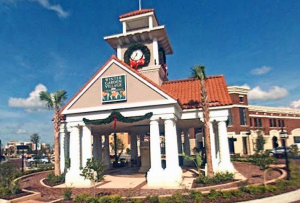 The new owner is DDR Corp. DDR Winter Garden LLC, which is an entity related to the Beachwood, Ohio based real estate investment trust (NYSE: DDR), spent $196 million to buy the 1.1 million square foot Winter Garden Village at Fowler Groves from Cole MT Winter Garden FL LLC and Spirit MT Winter Garden FL LLC on the 19th of July as indicated by Orange County records.
Available space for lease is being marketed on the website of DDR. Since this is the biggest retail transaction so far this year, it's a good indicator that investors are willing to spend the big bucks on Central Florida real estate such as Winter Garden, Minneola and Clermont areas near Orlando.
In addition to this, the new owner could put more capital towards improving and/or developing the property. It's also notable that this transaction has occurred just five years after the seller, a subsidiary of Phoenix based Cole Real Estate Investment, bought the open air lifestyle center for $180.4 million from a developer known as The Sembler Co.
For more information on Orlando and surrounding areas, please check out the following links:
– What to do When Your Offer is Rejected on a Home in Clermont
– Inspections to Have on a Lake Front Home in Clermont