Waterfront Properties: Lakes vs. Rivers
Living on the lake or a river in Orlando both come with many advantages. Natural bodies of water of all types are serene and invoke dreams of adventure amidst times of calm refreshing. However, when you're talking about a permanent residence, which body of water would be the ideal choice for putting down roots? Read ahead and decide for yourself!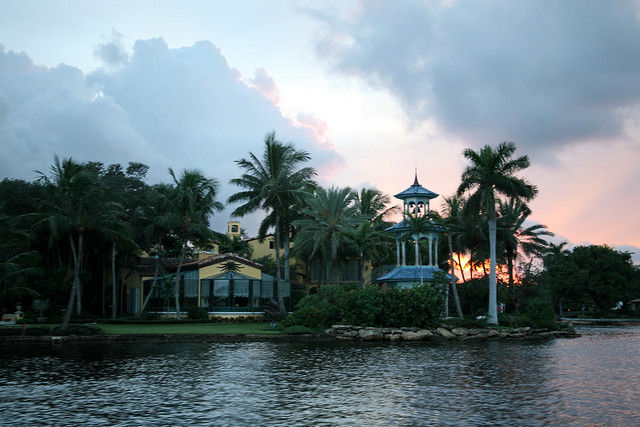 Lakes offer privacy and atmosphere. Living on a lake, you can enjoy a sense of seclusion not found in just any neighborhood. It gives a sense of privacy compared with a community where you have neighbors right on top of you.
Living on the lake comes with other perks as well. Being surrounded by water makes sweltering summers seem a bit cooler, and lake activities like paddleboating allow families to bond with their neighbors. Lake front homes often come with dock access to enjoy many fun activities on the lake.
Rivers are peaceful and inspiring. Living on the river can be like constantly being on vacation. What you would spend money on to go away someplace and enjoy, you can walk out the door and down to the beach and be there in an instant.
Rivers may not have as many people as a lake on a hot summer day. The water's constantly moving, so even if someone passes by your way, they're quickly passing by.
The sound of the river is relaxing and comes with the potential to drown out noisy neighbors or children which is a nice advantage.
For artists, musicians or authors, living on the river provides a source of inspiration for pieces dealing with nature. On any given morning one may see a blue heron flying by, deer grazing in the field nearby, or a few mallard ducks paddling around on the river.
Images by  Cliff Flickr